I first came across the name
M. gieseckii
when I was trying to research a plant that I had in my collection under the name of
M. flavicentra K145
. I didn't think it was flavicentra, and I discovered that it was also known under the name of
M. gieseckii
n.n.
K145 came from Calipan, Puebla. This is my plant, which I have had mine since 1987.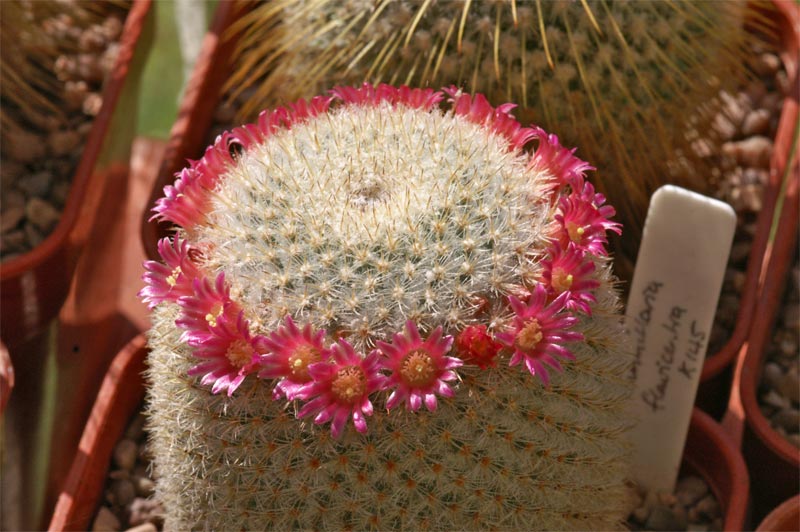 I have another much younger plant, grown from seed in 2008 from Aymeric de Barmon, under the collection number of GK9028/99. This obviously hasn't developed any wool yet, so looks rather more like your plant.
It was described as
Mammillaria gieseckei
by Rogozinski, Mitteilungsdbl. AfM 25 (3): 113, 115, ill. (p.102), 2001. Based on Rogozinski 139a. Nom. inval. ( Art.36.1, 37.1)
[given as nom. nudum]
In Rogozinski's field list it is simply listed as Mammillaria spec., dichte weiße Scheitelwolle MEX-135, Flußbett b. Calipan, 1050-1300 m, Pue. (dense white apical wool). Plein has the same collection as his PN002 / 003 which he describes as
gieseckei (dixanthocentron / supertexta).

_________________
Chris43, moderator