35 - Neomammillaria mystax
Globose to short-cylindric, 7 to 15 cm. high, flat-topped; tubercles in as many as 34 rows, thickly set, full of milk which freely flows when pricked or cut; radial spines 8 to 10, small, white; central spines 4, 3 about twice as long as the radial ones, the other much elongated, 6 to 7 cm. long; flowers 1.5 to 2 cm. long, appearing in 2 or 3 rows, very abundant; inner perianth-segments dark red, 12 mm.
long; stigma-lobes 4 or 5, greenish; fruit red, 2 to 2.5 cm. long.
Type locality: Mexico. According to Hemsley, Karwinsky's plant, which is the type, came from Ixmiquilpan and San Pedro Nolasco at about 6,000 feet altitude.
Distribution: Highlands of southern central Mexico.
This species is characterized by the long, erect, central spines
Britton&Rose - Cactaceae
Mammillaria mystax Z 78
Z 78 - Tehuacan - Puebla - Mexico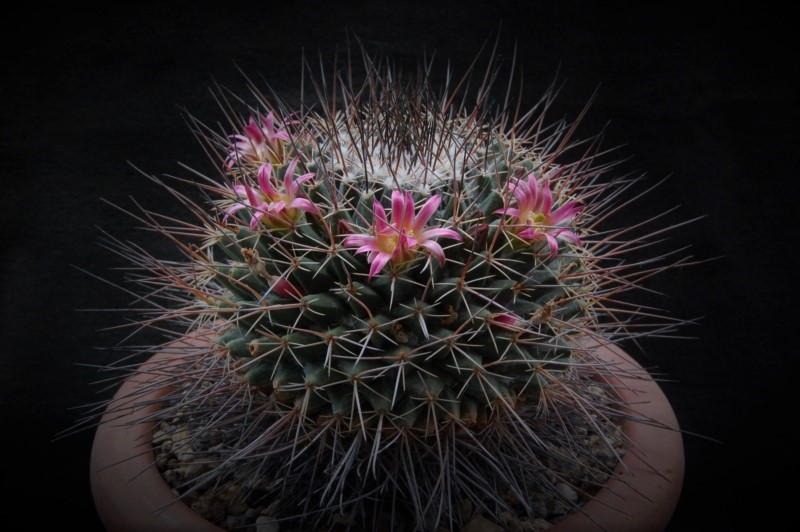 Mammillaria mystax Z 78
Z 78 - Tehuacan - Puebla - Mexico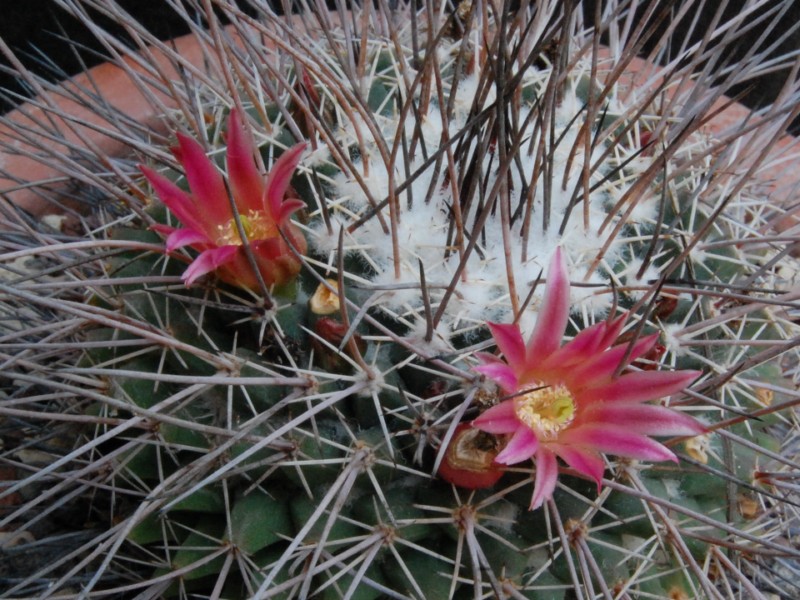 Mammillaria mystax Z 78
Z 78 - Tehuacan - Puebla - Mexico