From the Journal of the Mammillaria Society, vol.42 pag.10
"Note on the 2002 seed distribution" by Bill Maddams:
M.blossfeldiana is one of the gems of the genus and even among its allies in the Series Ancistracanthae, whose blooms are noticeable for their charisma, it has few peers. Mature plants, with offsets, present a magnificent sight when in flower in mid-summer.
The blooms, as much as 4cm in diameter, have white petals with a broad pinkish-purple central stripe, golden stamens and green stigma lobes. WM 5620 is the variant with a taller body that has often been called M.shurliana."
Mammillaria shurliana WM 5620
WM 5620 - Punta Baja - Baja California - Mexico
Mammillaria shurliana WM 5620
WM 5620 - Punta Baja - Baja California - Mexico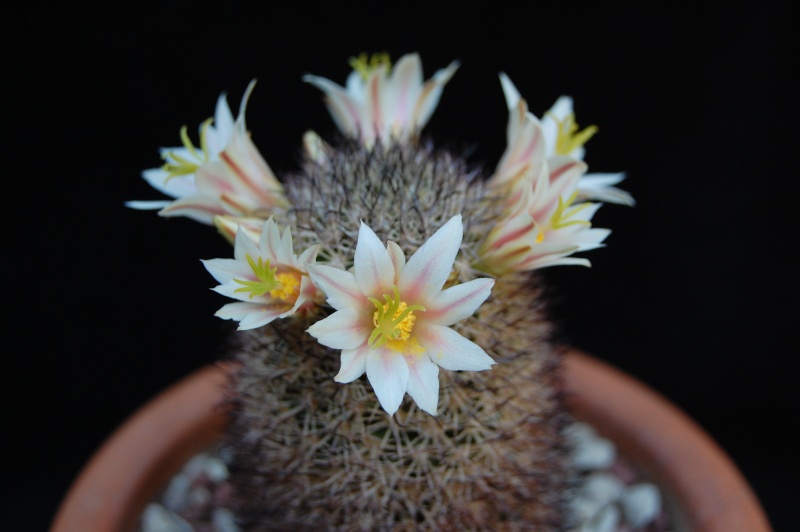 Mammillaria shurliana WM 5620
WM 5620 - Punta Baja - Baja California - Mexico