Here are some of my plants which are in the magnimamma family. They have flowered already this year, so my apologies for not having taken them earlier.
Mammillaria rioverdense Rep 1123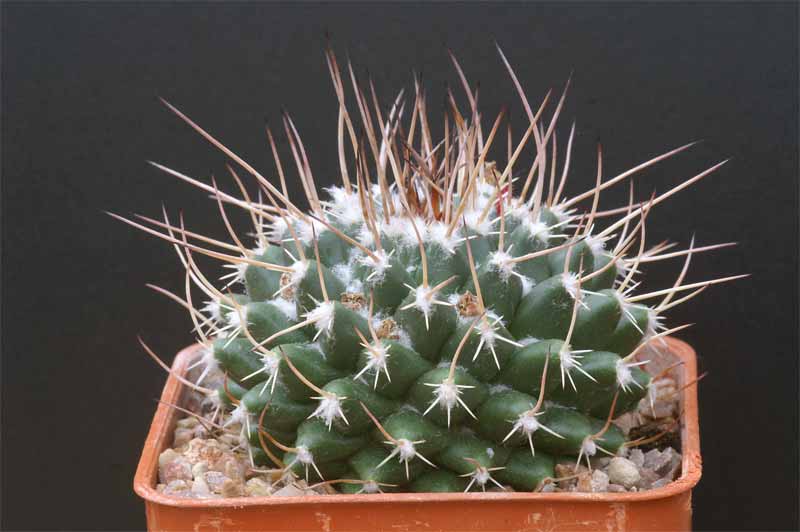 Mammillaria bucareliensis multiflora Rep 355a, a young plant.
Mammillaria saxicola Rep 1139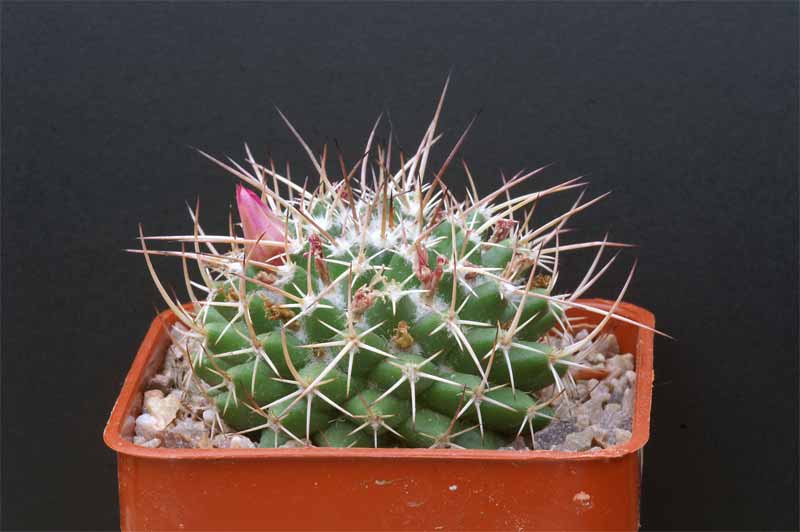 Mammillaria vagaspina ML571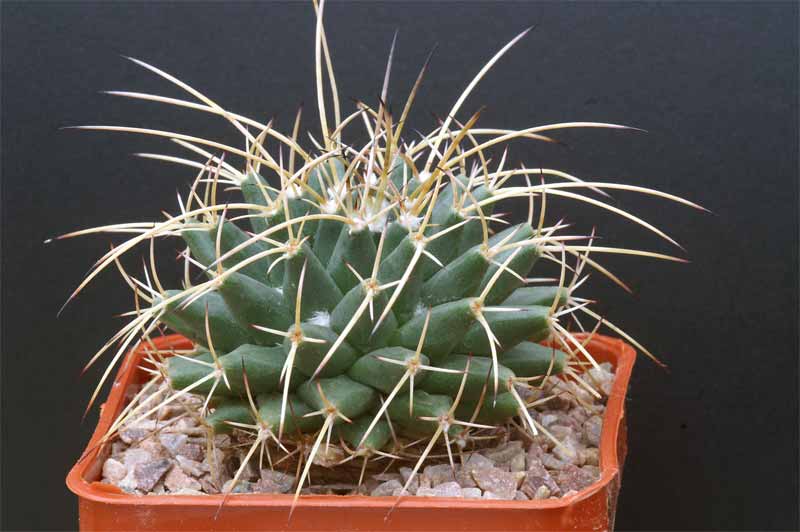 Mammillaria magnimamma PM34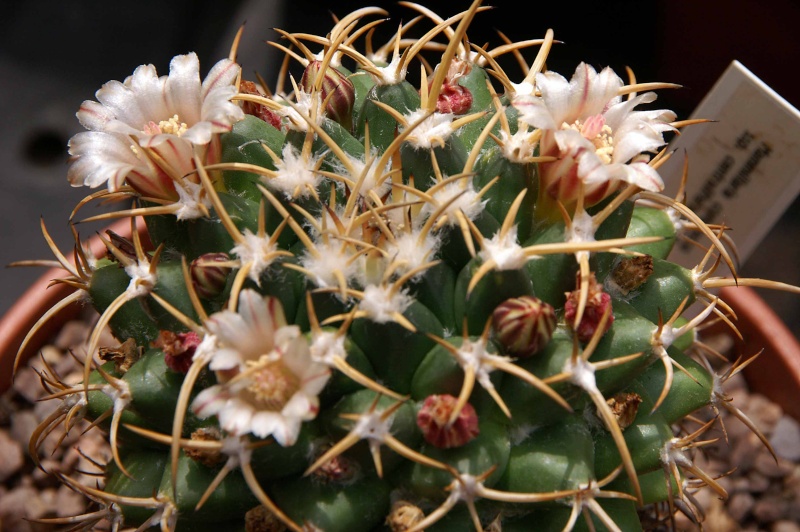 Mammillaria preissnitziii ML072
Mammillaria preissnitzii Rep 1134
Mammillaria magnimamma PH403.1 (from Teotihuacan, Hidalgo)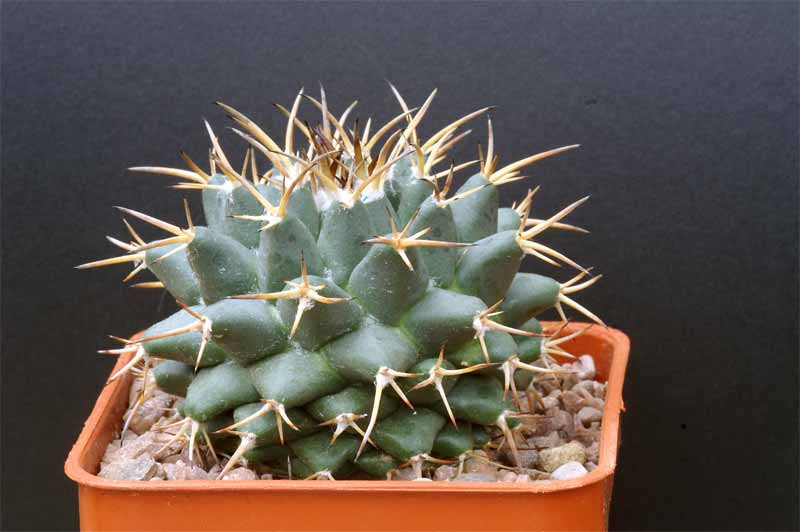 Mammillaria magnimamma CD05/01 (from Peña del Aire, Hidalgo)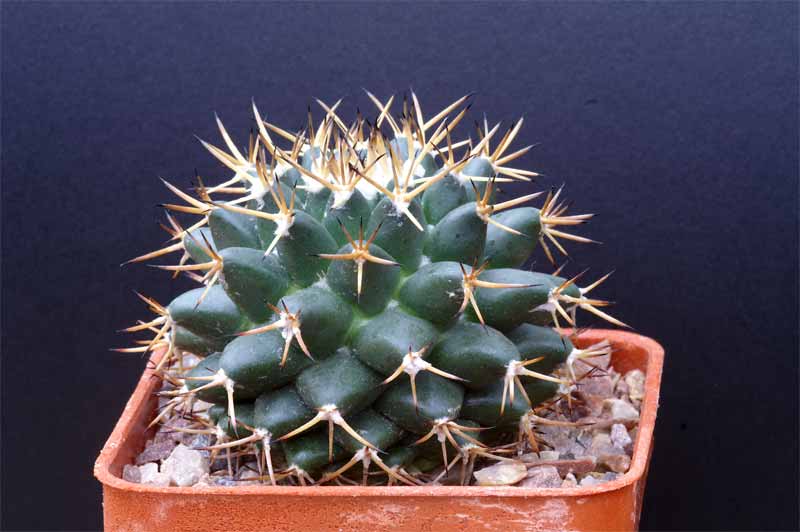 Mammillaria seitziana Rep 1950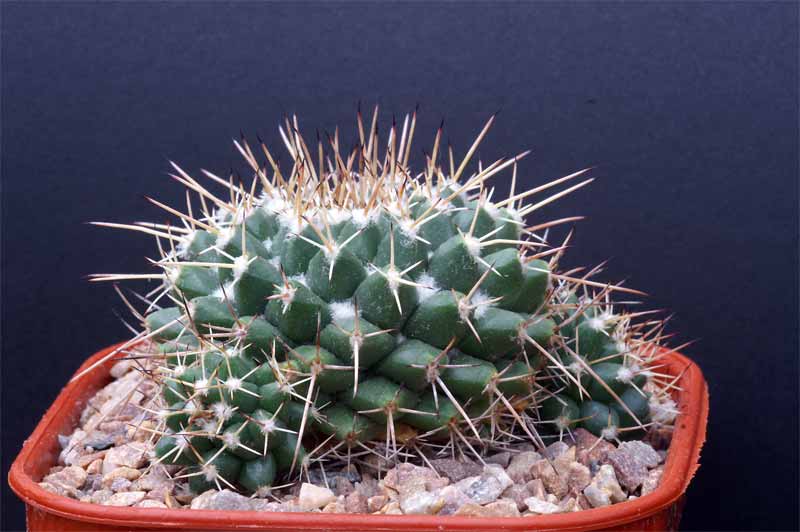 Mammillaria seitziana v. tolantogensis Rep 1689
Mammillaria vallensis Rep R1117
Mammillaria vallensis v. brevispina Rep 1119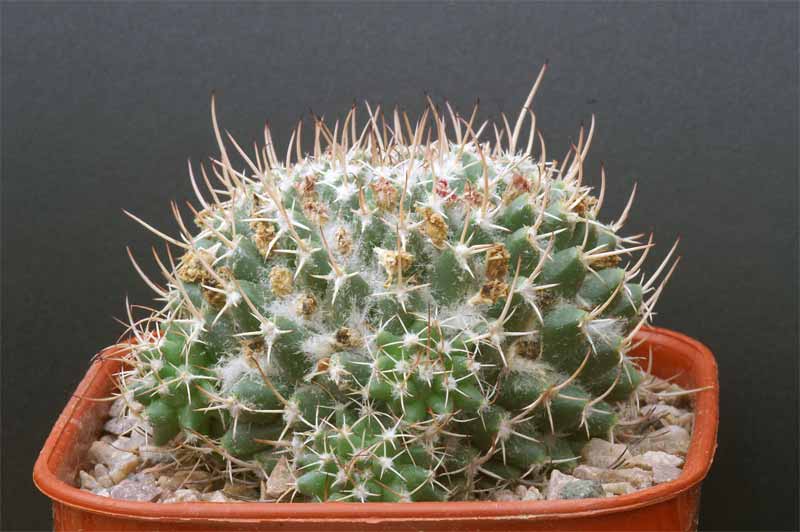 Mammillaria magnimamma PN085 (from Magdalena, Hidalgo - very close to the CD0501 above)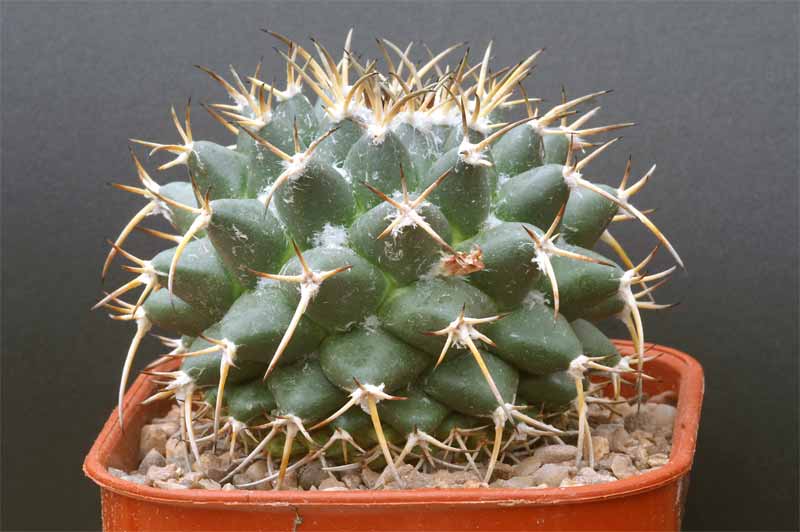 Mammillaria sp. Rep 1226 - this field number is from Zacatecas, so it must be wrongly labelled, but I'm pretty sure it is a magnimamma form!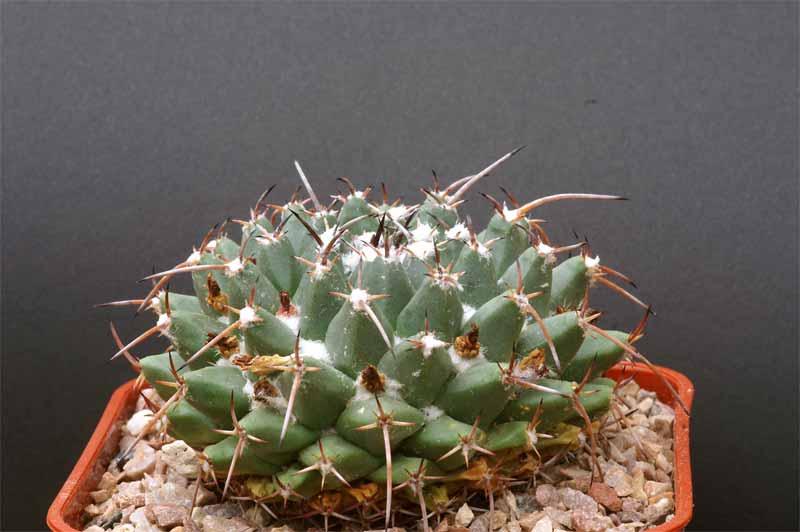 Mammillaria magnimamma SB365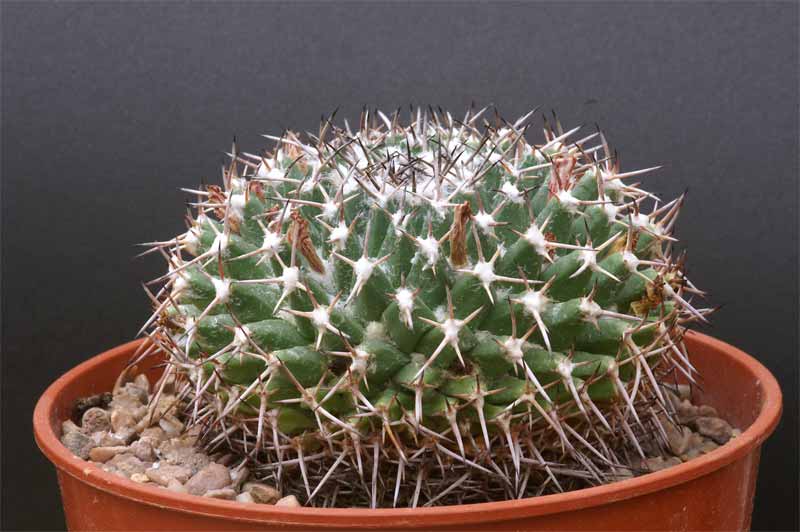 Mammillaria centricirrha Lau 1218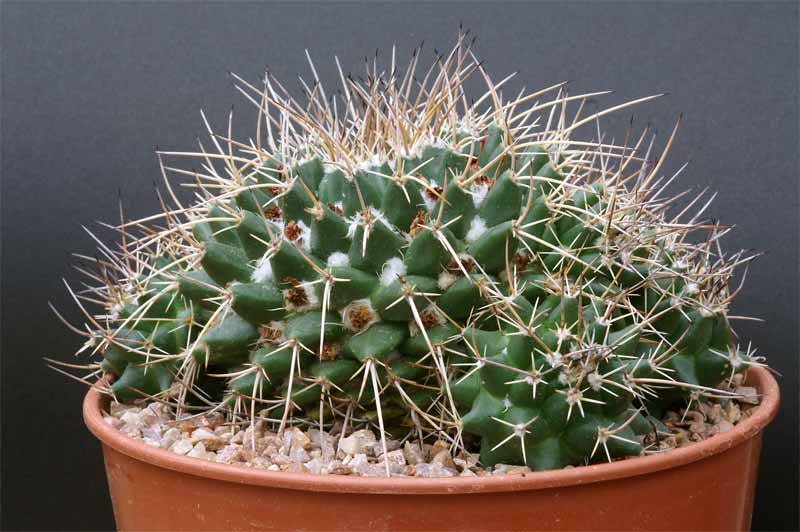 Mammillaria seitziana Rep 1109
Mammillaria krameri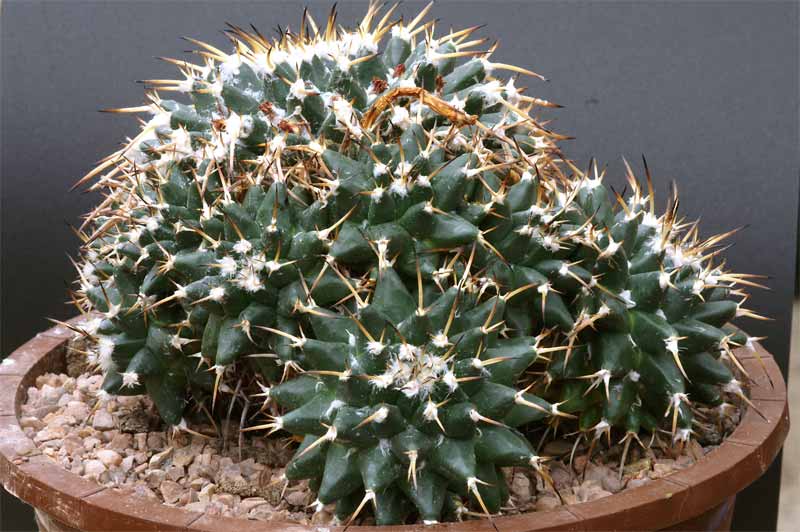 And also a few photos from habitat in Hidalgo:
First M. magnimamma on a hillside just north of Pachuca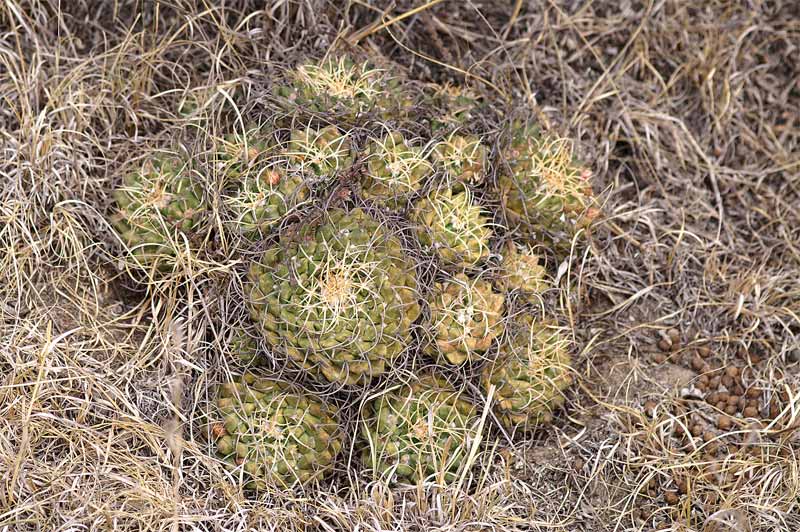 M. magnimamma near Atotonilco, Hidalgo
M. magnimamma near Venados, Hidalgo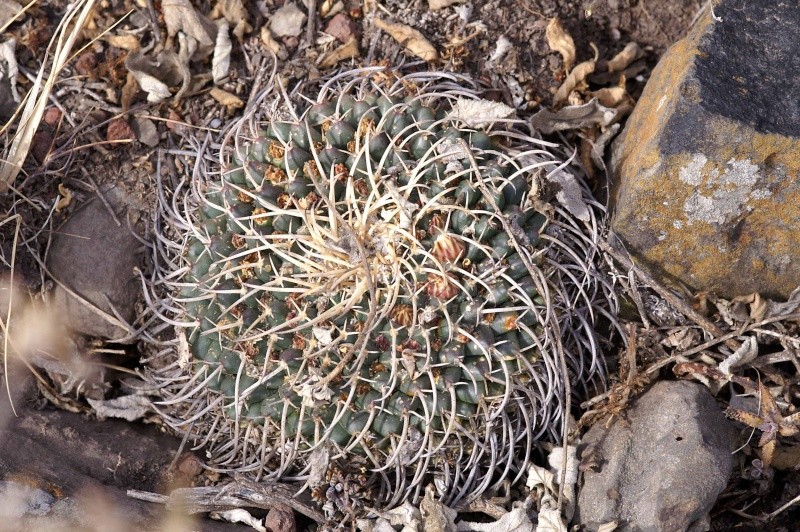 M. magnimamma near Eloxochitlan, Hidalgo
M. magnimamma at the same site near Eloxochitlan - single headed and much bigger.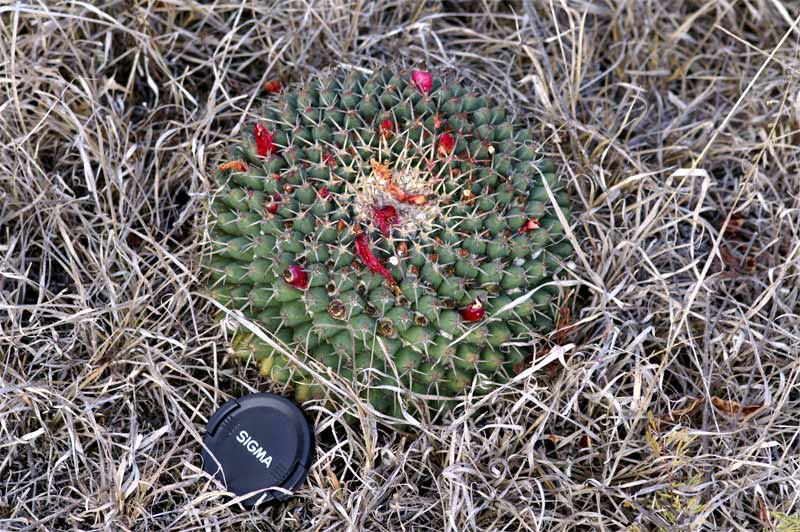 M. magnimamma at Pena del Aire, near San Miguel Regla, Hidalgo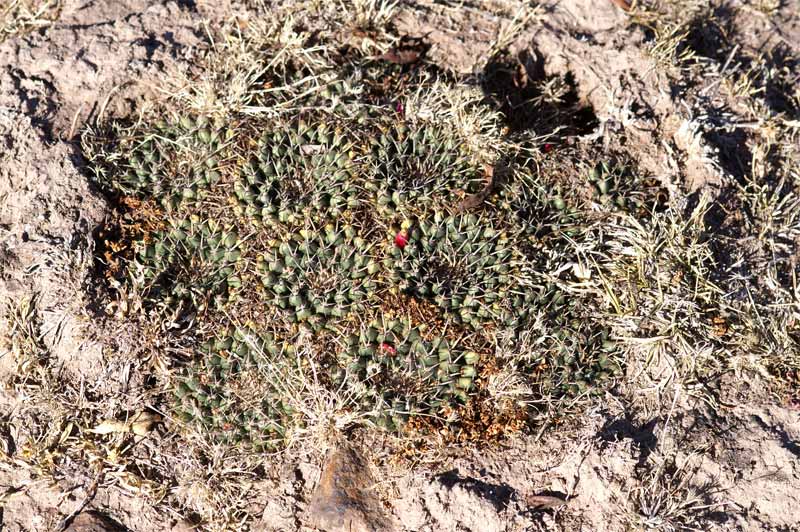 This plant is the mother plant of the M. magnimamma CD0501 shown earlier in this thread.