Continue.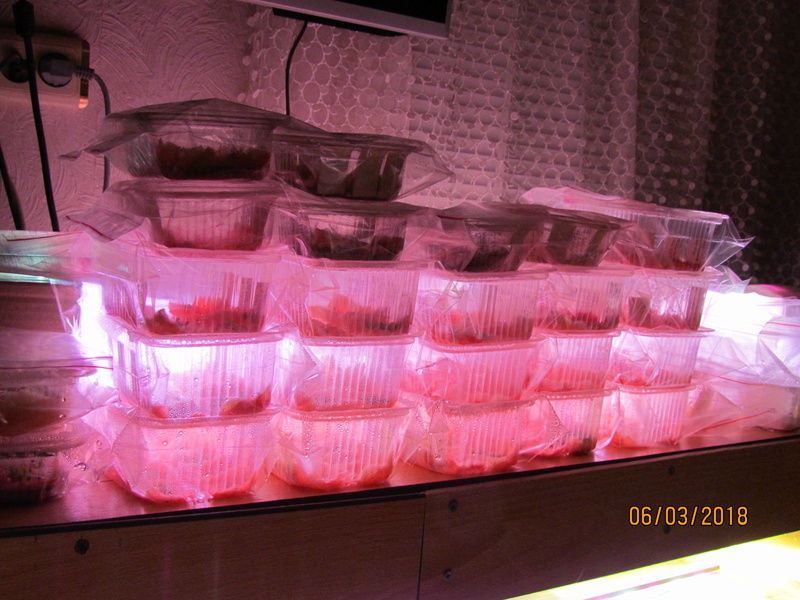 The first two weeks of seeds were under weak light diode lamps.
As the germination I moved the seedlings in a lighted place.
1 m2 100 W lamps. Manual Assembly. The diodes are white and red in the ratio 50\50.
The height of the diodes above the seedlings 15 cm.
A month has passed after the start of the planting season.
I propose to read two lists. Red ink note on additional shoots.
1. it's been two weeks.
2. it's been four weeks.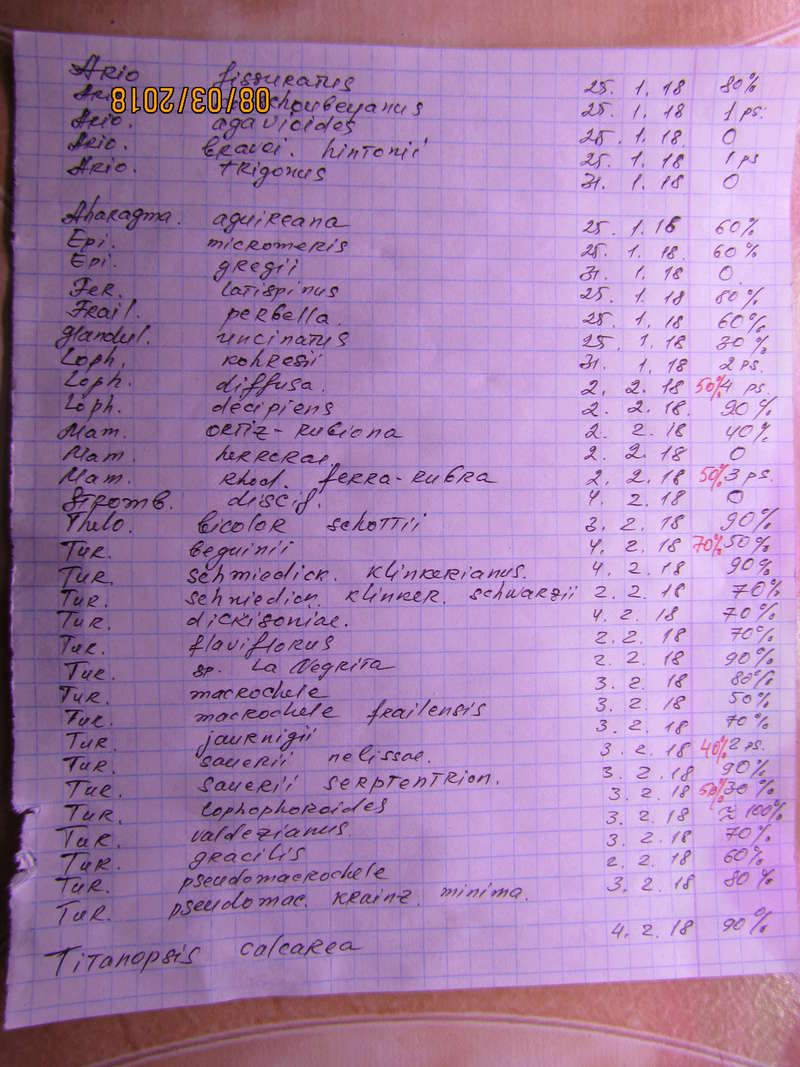 In the beginning of the article I asked you not to throw the zeolite and sand. The size of 1-2 mm will be useful.
It's time for powder!
Seed treatment before sowing Maxim delivered me from the mold.
But after a month started showing up pockets of algae.
The charm of the sowing is over, comes the harsh everyday struggle for survival.
I select who rise not seeds.
Seedlings that appeared over a month, with glass wool is transferred to 2-cm layer of drainage.
Sprinkle small zeolite-sand mixture. Each type needs its own pot.
The pots are installed in a common container and placed in a covered greenhouse-propagator.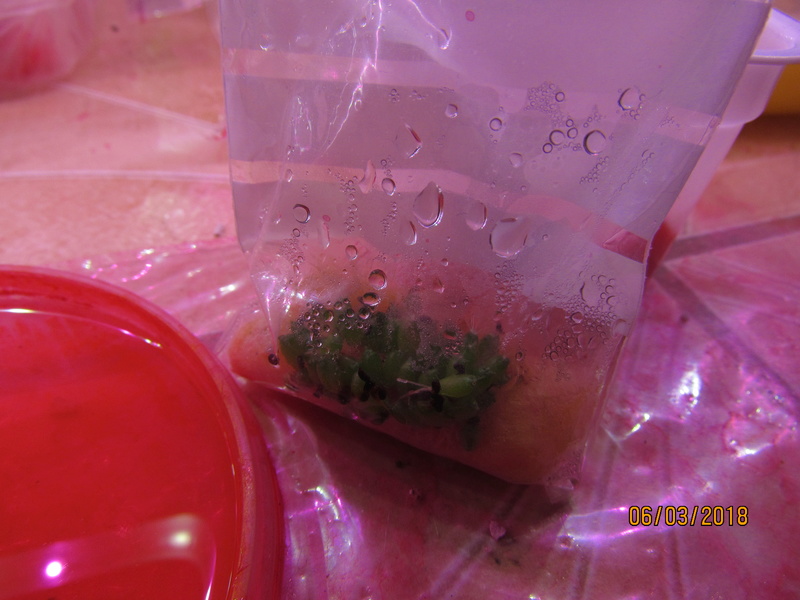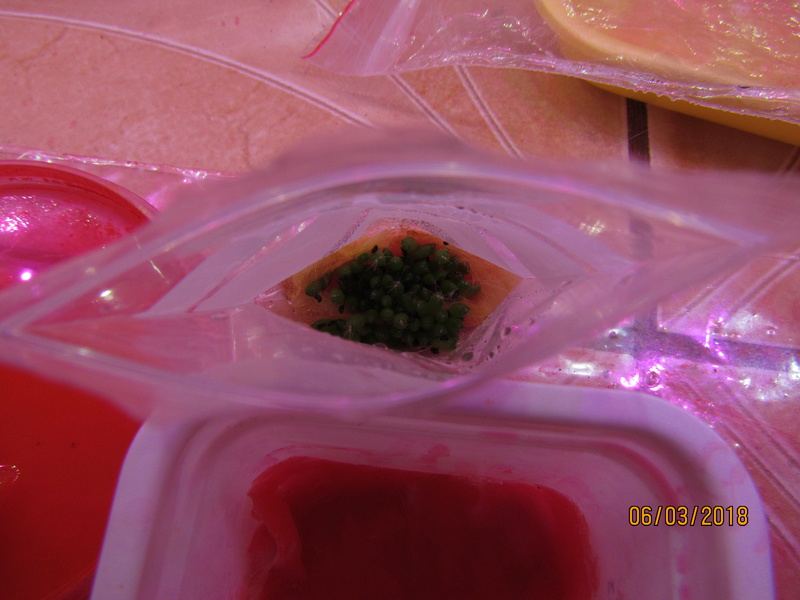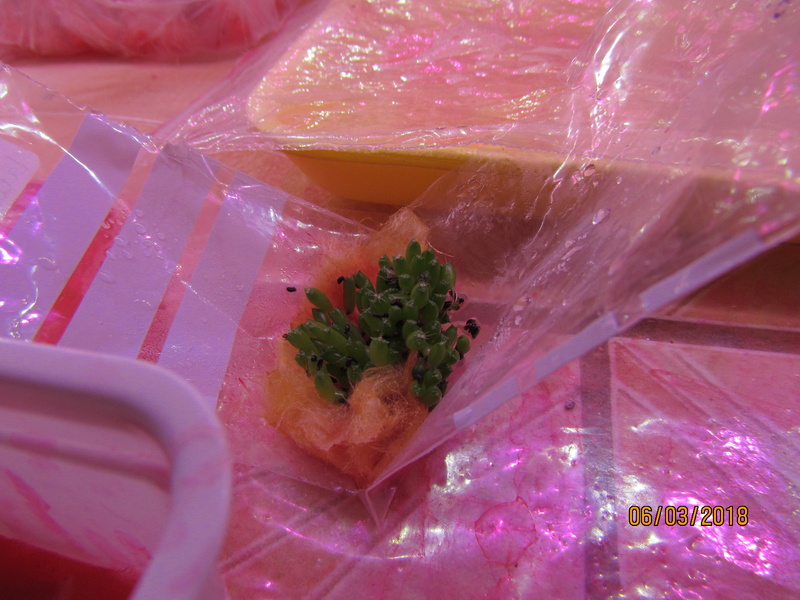 Zip packages are deleted. Watering takes place from the tray. Through the transparent walls of the pots I see the degree of saturation of the substrate with water.
Powder can shade the surface of the glass and to limit the spread of algae.
In some places I resorted to spraying with hydrogen peroxide. Watch.
Heating is done from below. A fragment of floor heating.
 I hasten to add that all the seeds on this list have been kindly provided by our colleague from Sunny Lisbon.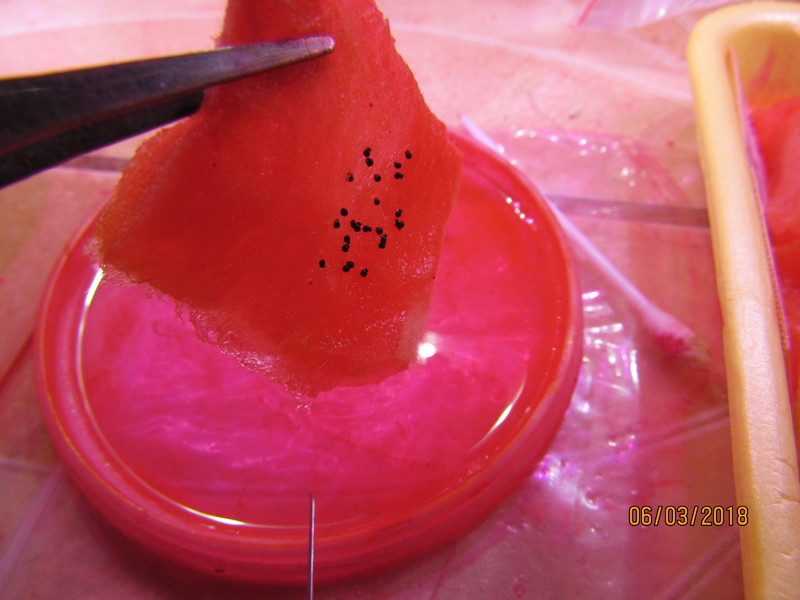 As you can see the seeds withstand any manipulation. Of course, within reasonable limits.
.