At ELK, a limited number of M. bertholdii seedlings were available.
I was concerned about where they had come from, as the type location was described as having only a small number of plants.
I now understand that several larger additional populations have been found since its original discovery, and that from the few plants that were taken, flowered, seeds set and extracted, and what was on sale were the 2nd generation results of intensive micro-propagation and grafting. I was amazed at the speed at which this can happen, but do trust the guy who offered me one as I know him well, which is probably why I did not pay the prices being asked (20-50€).
It's very young, but this is what it looks like. I just hope I can keep it growing well enough....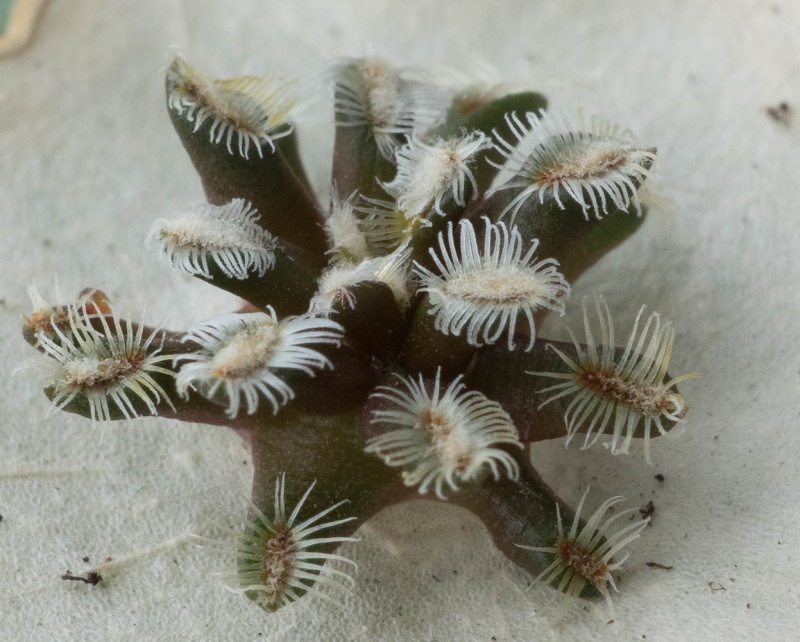 _________________
Chris43, moderator