Oxford Branch of the BCSS held the auction of John Warwick's plants yesterday, with lots of big, old, and excellent plants being bid for, with the top price in excess of £200 for a very lovely Mammillaria microthele in a 12" (30cm) pot.
My purchases were more modest, but I am very pleased with the plant below in its 33cm pot: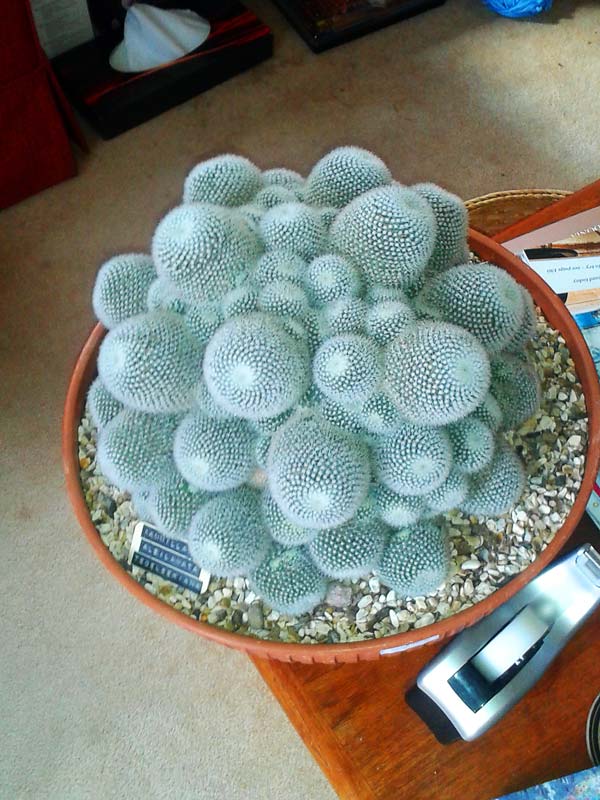 Mammillaria albilanata ssp tegelbergiana
I have no idea how old the plant is, but it is a far cry from the formal description of a single headed plant! I suspect it is from an ISI introduction from around 1977, as seeds were not in general circulation until later, but it's difficult to check now.

_________________
Chris43, moderator