From "The Journal of the Mammillaria Society - vol.IX - n.2 - pag.24
Mammillaria eriacantha Link & Otto ex Pfeiffer, Enum, 32 (1837) et Beschr. und Synon. 30 (1837); Zuccarini, Pl. Nov. Monac. 704 (1837).
Stem simple, cylindric; (tubercles with watery sap) axils woolly.
Central spines 2, straight, rigid, ascending and descending, golden yellow, 8-10 mm. long, pubscent; radial spines 20-24, 6mm. long, setaceous, pubscent, yellowish at first, fading to whitish. Flowers (June) small, 12-14 mm. in diameter, yellowish, fruit orange, clavate; (seeds pale brown, irregularly pitted).
Mexico: without further details, but reported from Malpays de Naulingo, near Jalapa, state of Vera Cruz, by Ehrenberg.
Mammillaria eriacantha LAU 1104
LAU 1104 - From Jalapa, nearly to the sea near Palma Sola - Veracruz - Mexico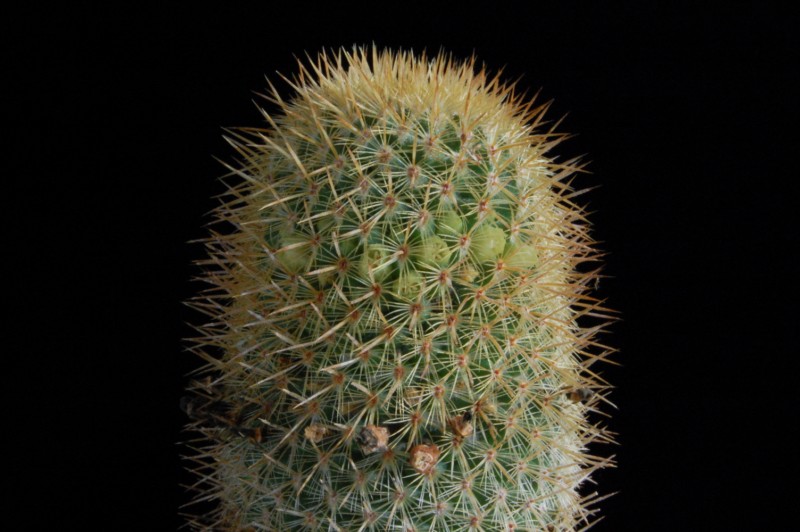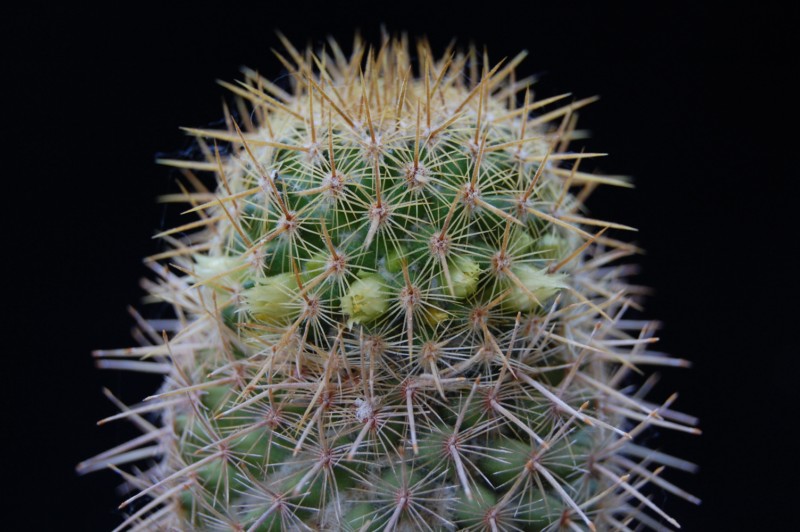 Fruits are orange in Mammillaria eriacantha LAU 1104