I have a couple of small plants, I'll take a photo over the weekend.
In the meantime, here is a crop from a photo taken in habitat in 2011 by a friend of mine. The plants were very hard to get close to, and this was the nearest he could get, but enlarged it isn't very sharp.
But it does mean that the story that the species is extinct in Jamaica is not true, although the remaining populations are very small.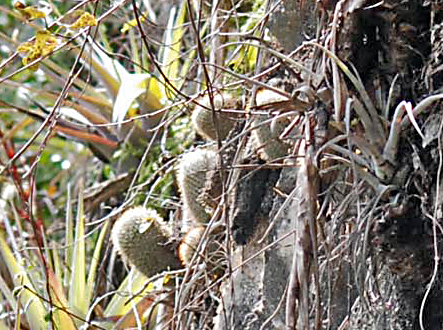 _________________
Chris43, moderator