Mammillarla crassa - type locality Colomos, Aguacalientes, Mexico, Repp. 980.
Body: Simple, depressed globose, 40-80mm high x 50-90mm wide. Tubercles: Conic, 12-14mm high and wide, deep green, with milky sap. Axils: Naked or with a little white wool.
Central spines: 1-3, 7-15mm long, stronger than the radials, straight, smooth, brown to red brown, tipped black.
Radial spines: 7-9, 4-9mm long, acicular, uppers shortest, reddish brown, tipped darker.
Flowers: Funnelform, 20-25mm long and wide, pinkish purple with white margins. Fruit: Ovoid, 13-16mm long x 5-7mm wide, reddish, white and green shades.
Seeds: Brown.
Reppenhagen compares this species with M. petterssonii, presumably the plant that is accepted as that species from Guanajuato.
From "The Journal of the Mammillaria Society" pag.49 - vol.29 n.4 - November 1989
Mammillaria crassa REP 980
REP 980 - Colomos, 1800m - Aguascalientes - Mexico
Referred to Mammillaria wagneriana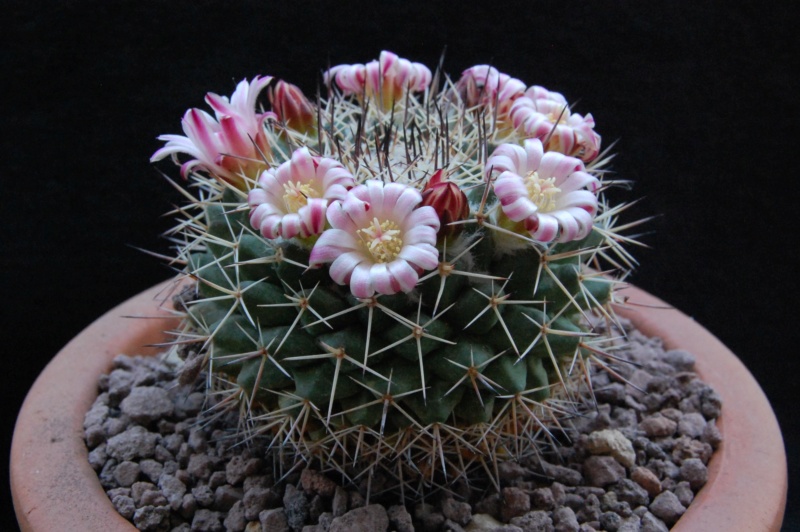 Mammillaria crassa REP 980
REP 980 - Colomos, 1800m - Aguascalientes - Mexico