We had a lot of miles to cover today, and leaving Mazatlan early headed towards Tepec, which after a couple of stops to view some nice Agaves, we reached and stopped for a while to buy stamps for postcards and a little other shopping.
There were more Agaves onthe way and then we came to an amazing sight - the road lead right into a huge lava field of large broken boulders.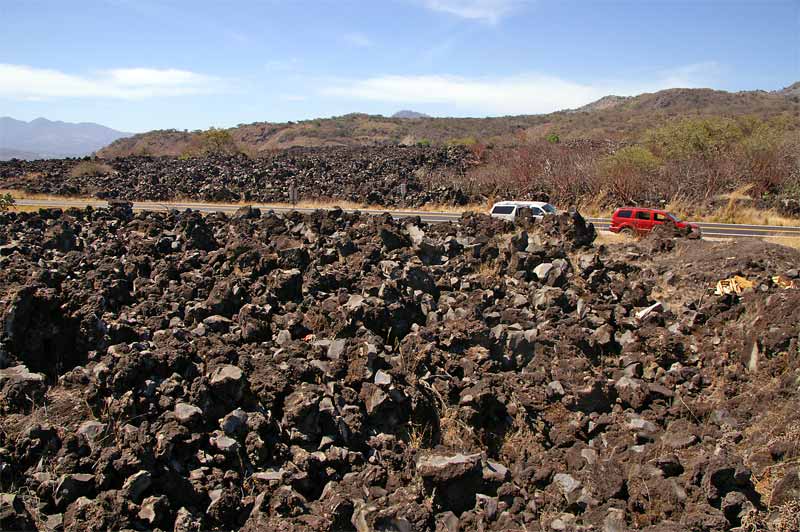 We stopped at the edge of the lava field, and climbed over the boulders to where the vegetation was starting to make inroads into the area, and did find some lovely Pilosocereus type of plants, but no Mamms. This area was caused by an eruption in 1875 by the nearby Volcan Ceboruco.
Just outside Ahuacatlan, we stopped and explored a field with large rocky outcrops, and found many groups of Mammillarias growing on the rocks.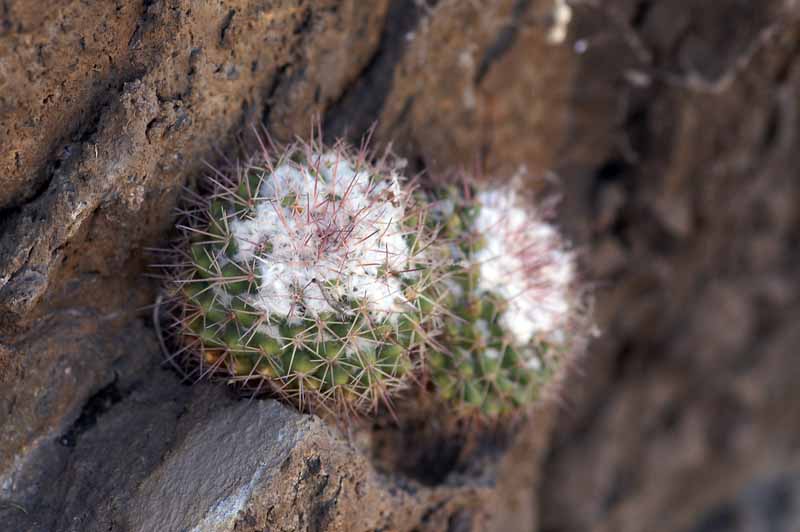 Mammillaria scrippsiana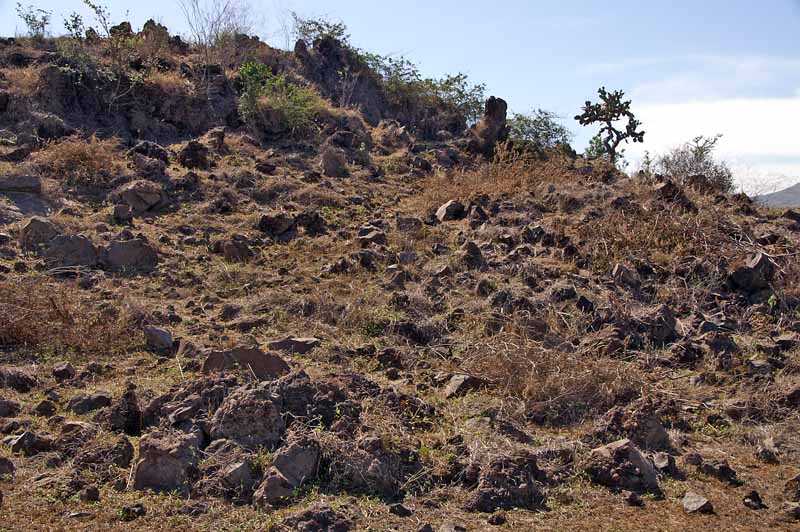 One of the larger rocky outcrops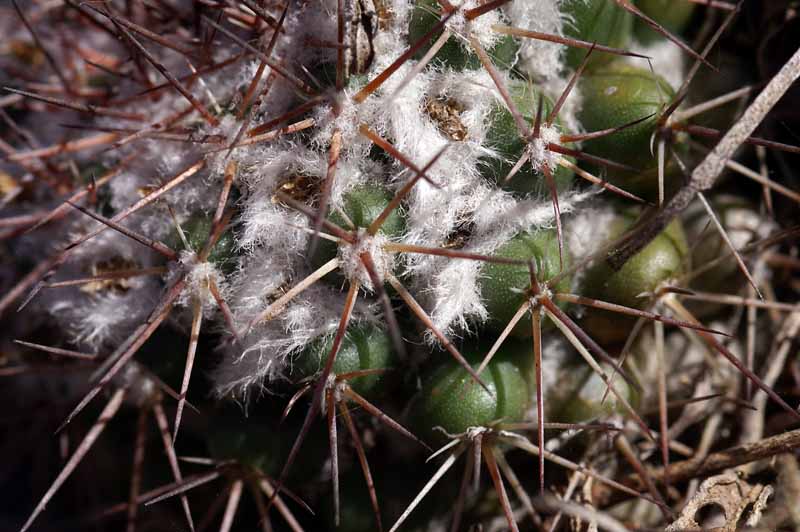 Close up of a head of a Mammillaria scrippsiana
According to Thomas Linzen, these plants are Mammillaria scrippsiana fma. pseudoscrippsiana.
Leaving Ahuacatlan, we eventually rose up into the mountains, and at one point went through a fairly narrow gorge, with rocky sides rising perhaps 30m or so above the road. We managed to stop and get the cars sufficiently off the road to be safe, and explored what lived on the rocks.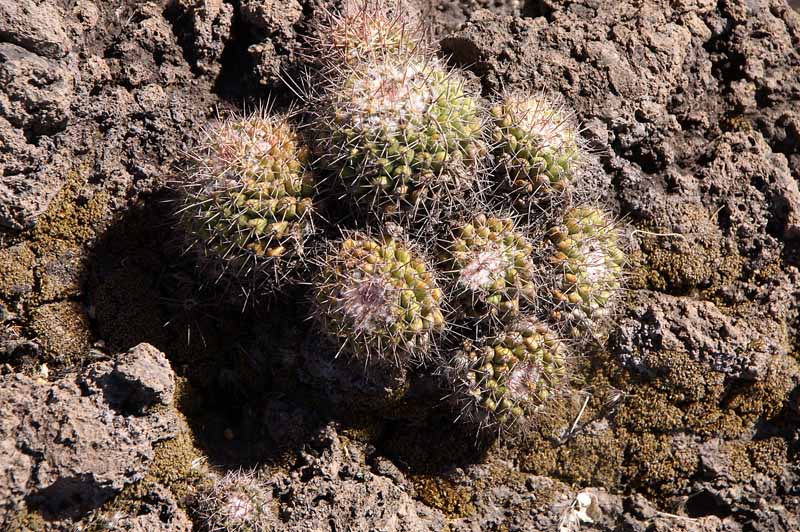 More and larger groups of Mammillaria scrippsiana
Eventually we reached Guadalajara and our hotel rather late in the evening.
The next day was not intended to be a Mammillaria hunting day, and so it proved! We did find many other plants which satisfied some of the group, but failed to find Backebergiana militaris, despite many efforts.