This report covers two days, travelling with some speed down the coastal states, leaving Navajoa and ending up in Mazatlan, with a night in Culiacan on the way.
We retraced out steps of last evening and went straight now to the location we had been seeking, and found: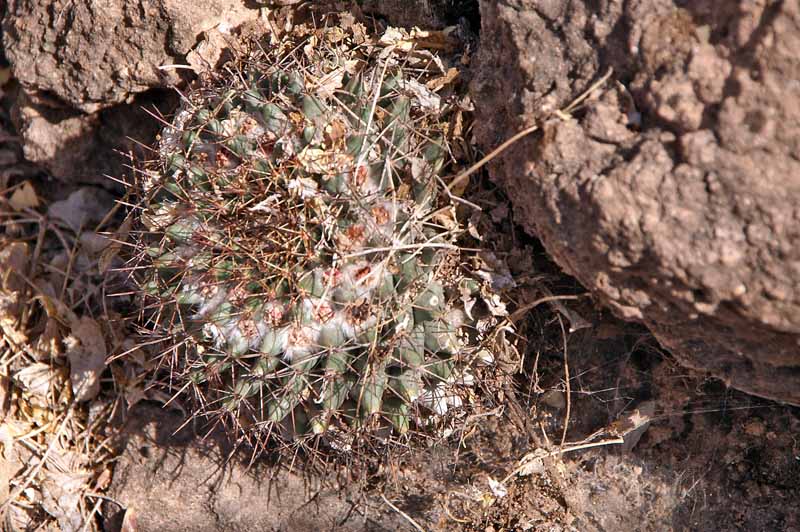 Mammillaria sonorensis from near the bridge over the Rio Cuchujaqui
Closer view of M. sonorensis
Also near the river we found examples of M. swinglei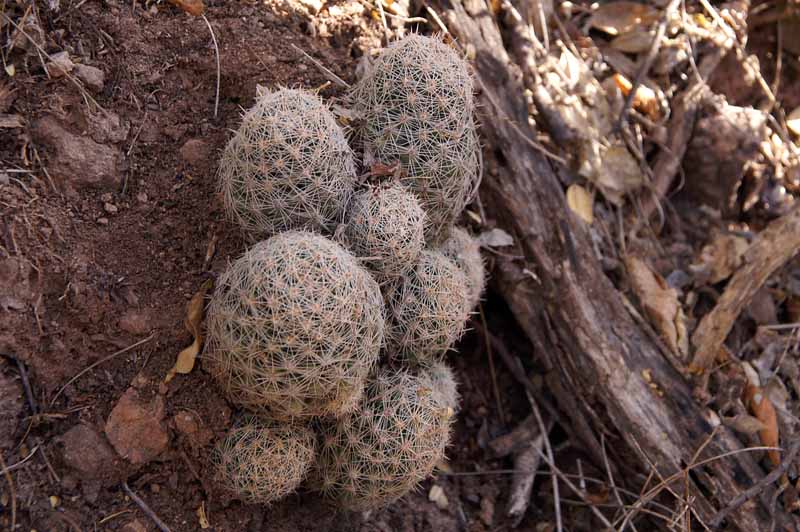 and beautiful white spined plants which I take to be M. gueldermanniana with short straight spines.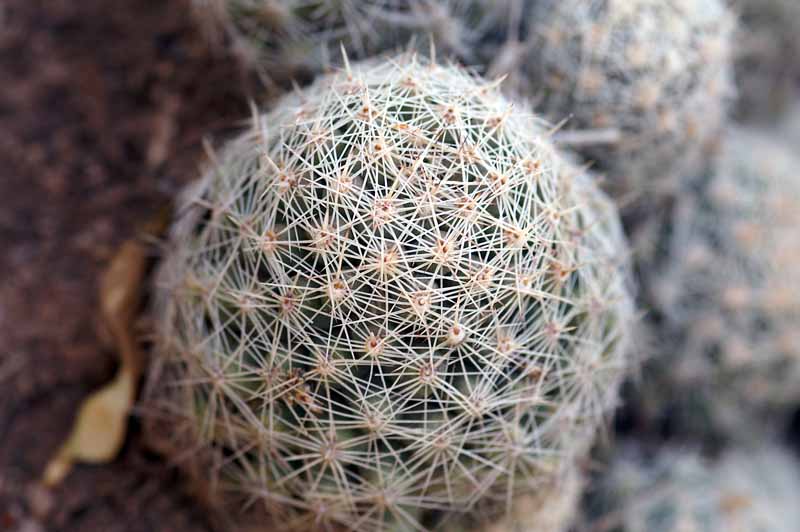 Close up of the white spines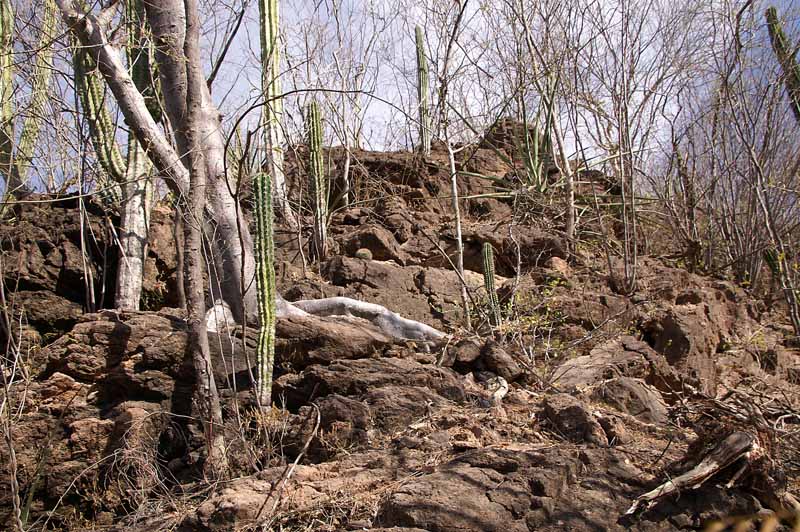 The rocky sides of the canyon were quite challenging to ascend, but certainly well worthwhile.
Near the village of Guirocoba, we found the Ferocactus pottsii that we had been aiming for, but also:
More of the M. gueldermanniana - or is this one the form that is called guirocobensis?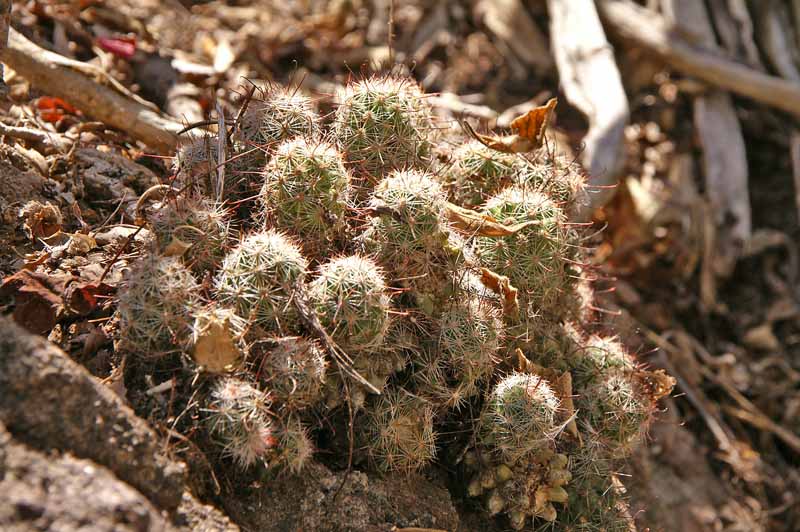 and on the rocks this plant, which I take to be a form of M. mazatlanensis, at the extreme end of its range. But it might be another form of M. sheldonii.....??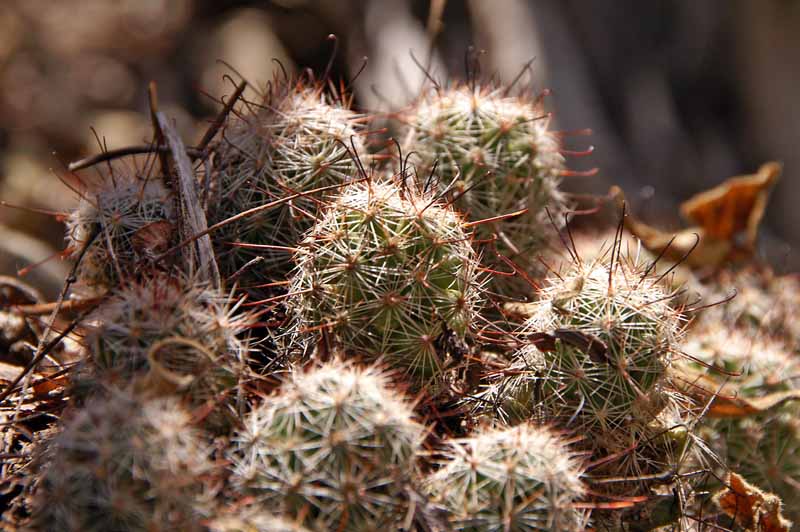 A closer view of this plant.
The next day we stopped beside the bridge over the Rio Elote, and underneath the trees were a huge number of plants: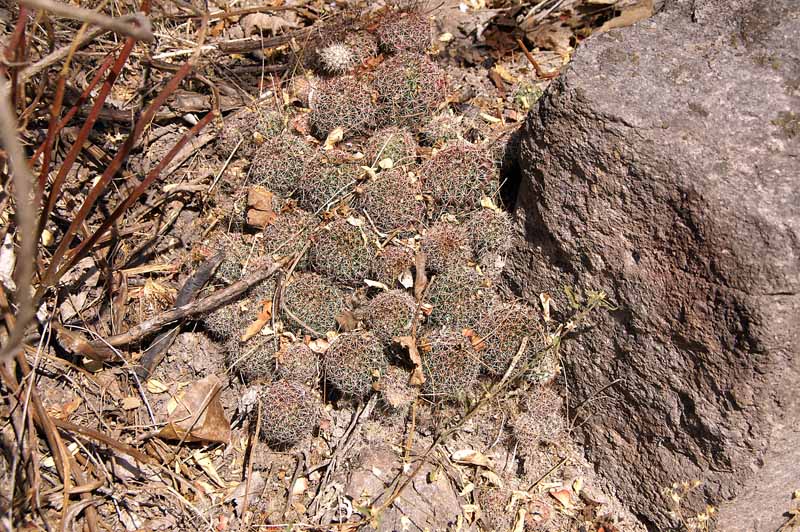 M. beneckei
A closer-in view of the spines of M. beneckei
Then a stop at another bridge - this time over the Rio Piaxtla - and:
Mammillaria mazatlanensis
Mammillaria bocensis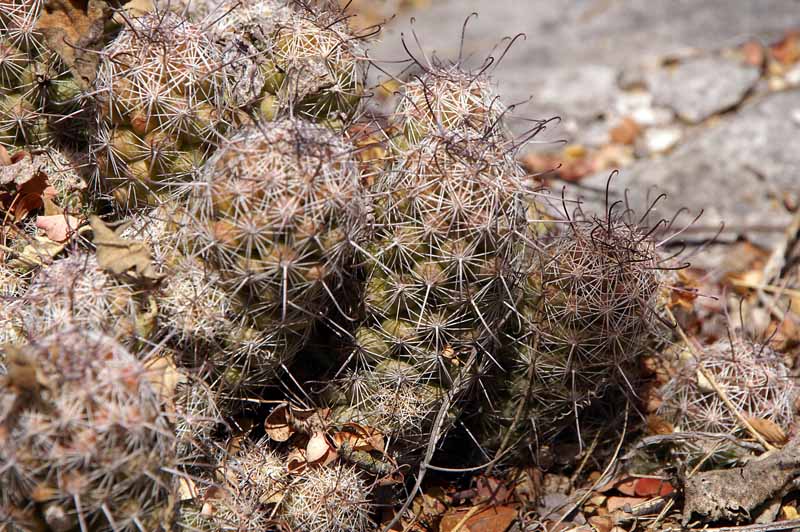 A closer view of M. mazatlanensis
Although we were staying in Mazatlan that night we wanted to explore some of the more mountainous area to the east, so headed up the MX40.
After a couple of stops which had Agaves but nothing else, we finally stopped a little way past the village of El Carizo. The view was spectacular: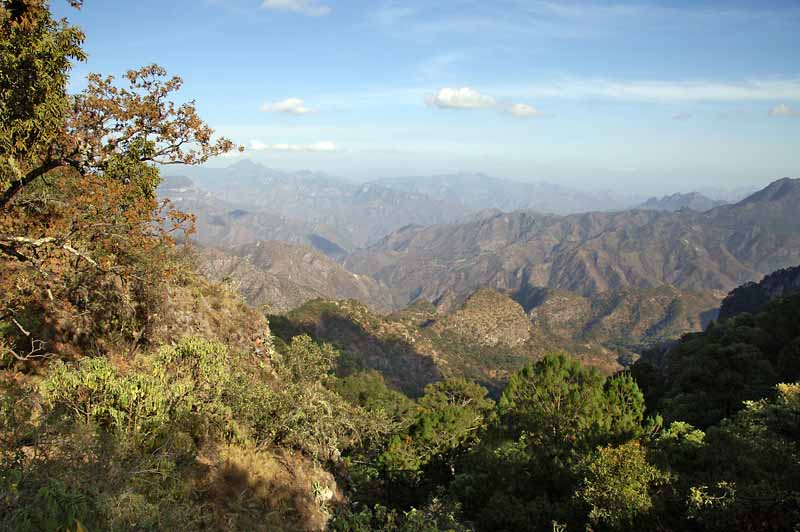 The view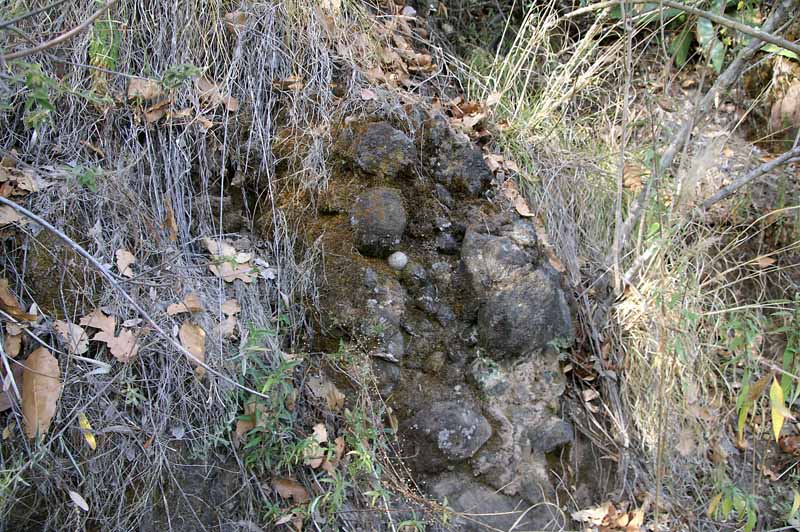 Down in the rocks to the bottom left of the previous photo, there was just one white spined plant.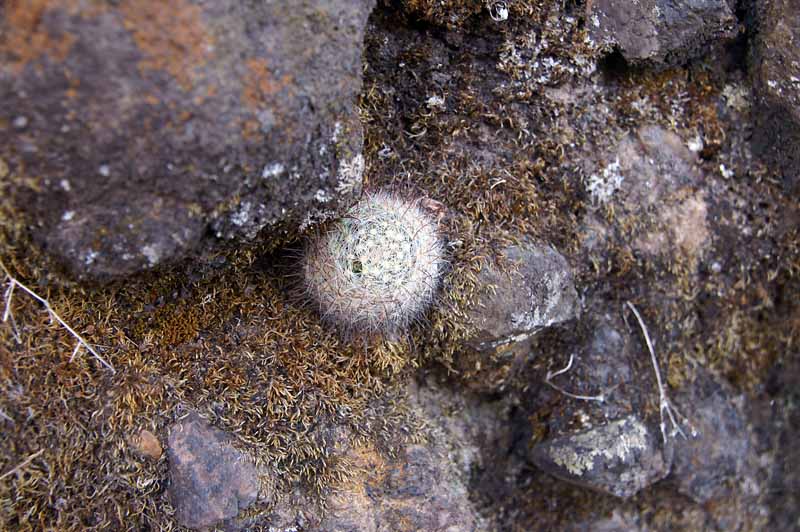 Which turned out to be Mammillaria guillauminiana, quite a prize to have found even just the one!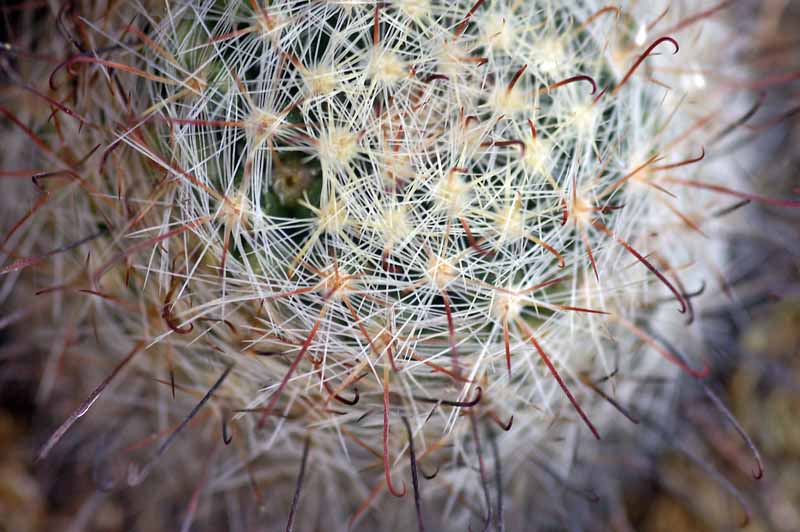 A closer look at M. guillauminiana.