Leaving our "rustic" accomodation in a temperature of -1C, we drove west on the Mex-16 to visit the falls at Basaseachic. It was fairly dry so there wasn't a huge amount of water, but the 300m fall was spectacular anyway.
Just before km 316 we stopped and searched an area which was very shaly, and for me at least, very difficult to climb. But the reward was there:
M. wilcoxii - or to give it its proper name, M. wrightii ssp. wilcoxii. Very russet coloured flowers rater unexpected.
There is a clump of M. wilcoxii in the foreground - to give you an idea of the habitat.
Then about at km 343 we made another stop and found some more M. wilcoxii plants.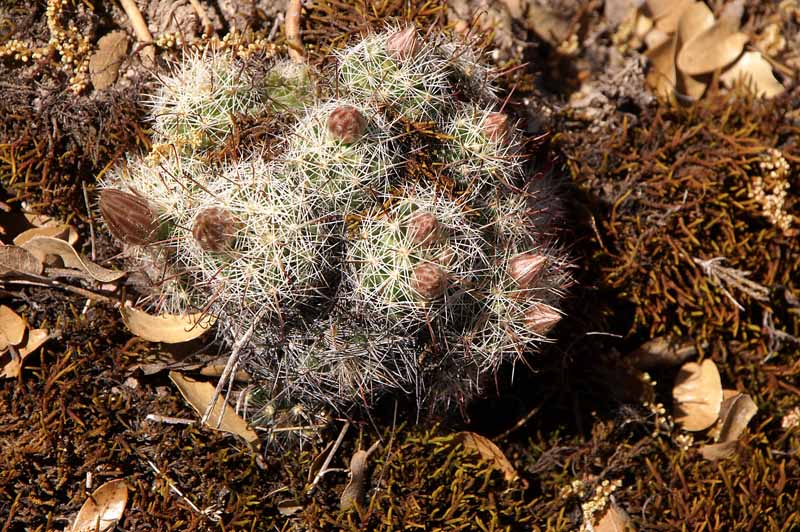 M. wilcoxii
At the border between Chihuahua and Sonoroa, we found on rocks on the northern side of the road, we found several Mammillarias, which looked rarther different from each other. I have aske dthe opinion of Wolfgang Plein who knows this area probably better than most, and it seems that what we saw were a number of Mammillaria maycobensis, exhibiting the variability of this species. Some botanists don't accept M. maycobensis as a valid species, lumping it into M. standleyi.
M. standleyi (maycobensis)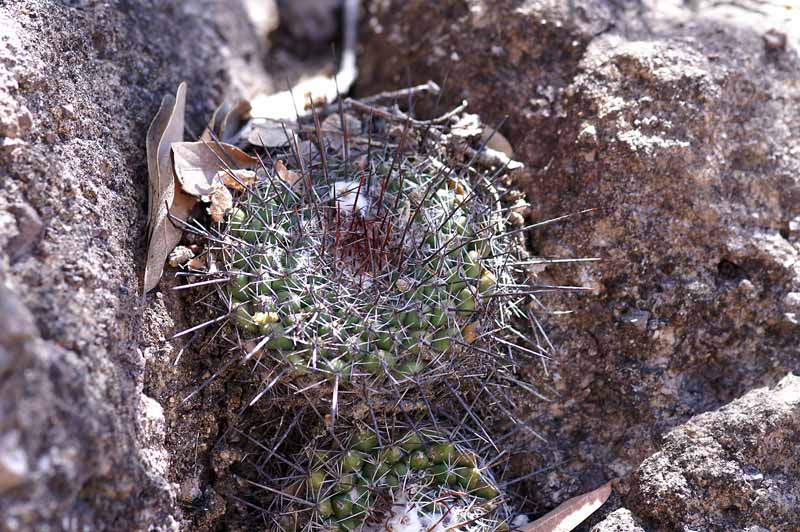 M. standleyi
A bit further along, we found more of this species: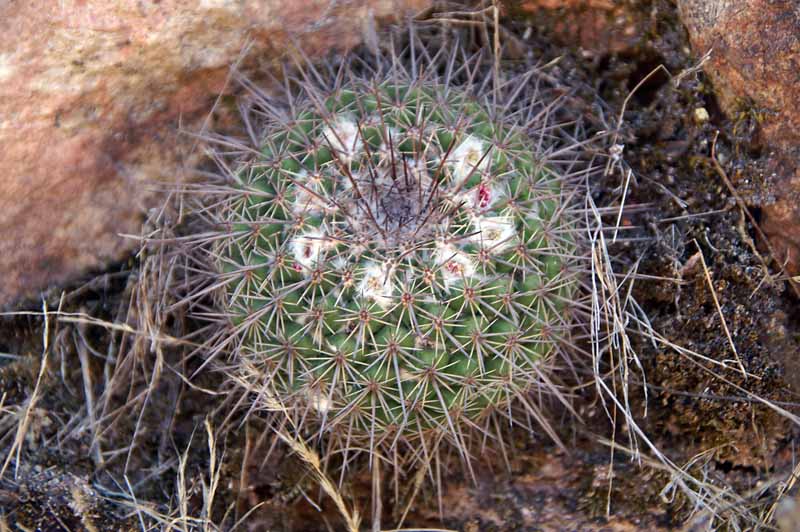 M. standleyi showing a remnant of a pink/red flower.
And again a bit further along: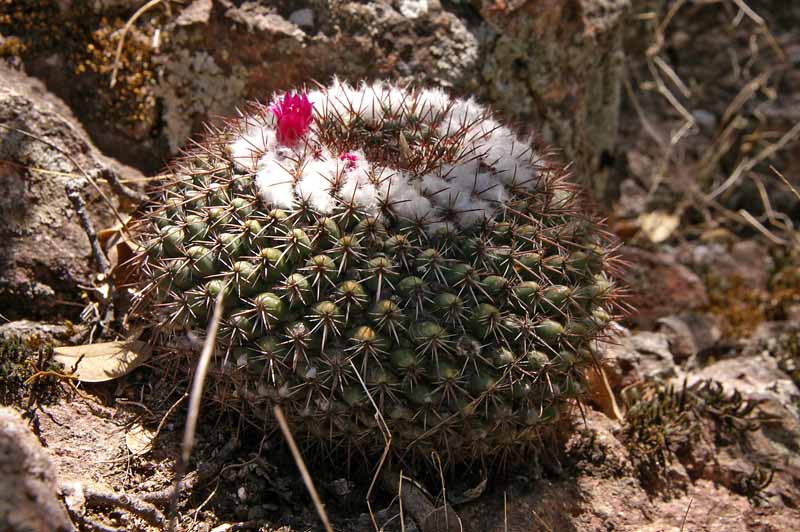 M. standleyi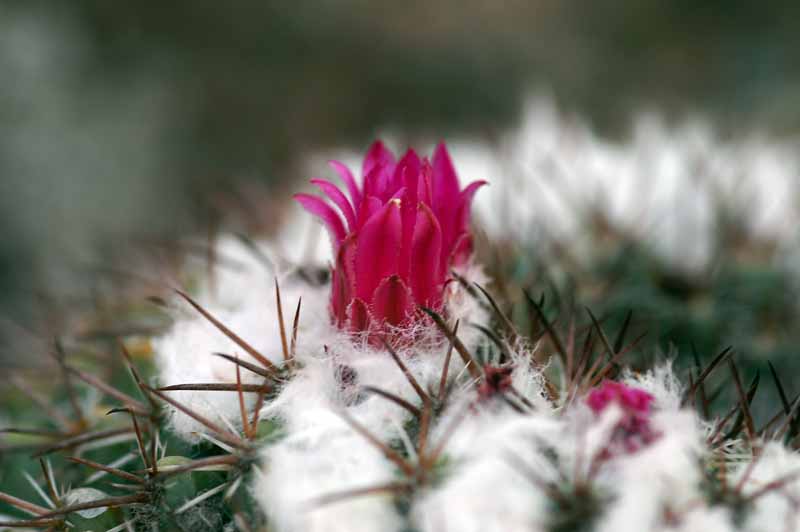 Close up of the flowering plant.
Carrying on the Mex-16 towards Yecora we stopped some distance away and explored an area of fairly flat land to the north of the road. We found what we were looking for: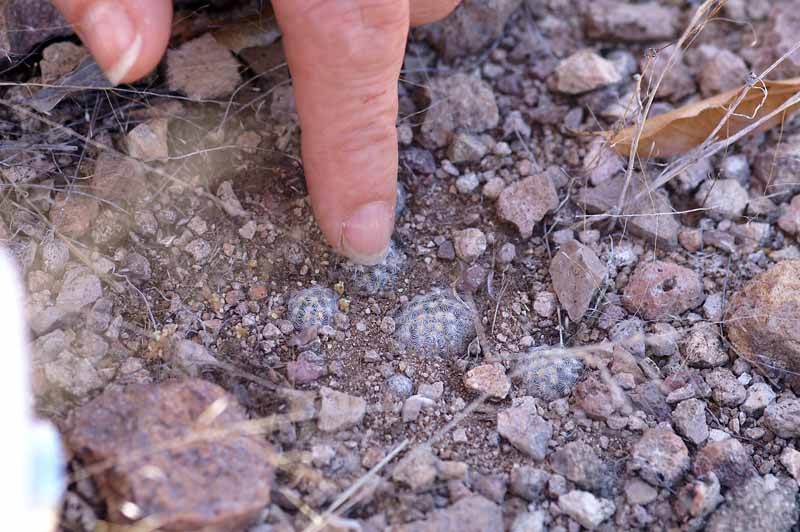 M. saboe ssp. haudeana
And so into the outskirts of Yecora, just over the bridge, we found more haudeana plants, and also many more plants of M. wilcoxi, this time showing bright pink-purple flowers.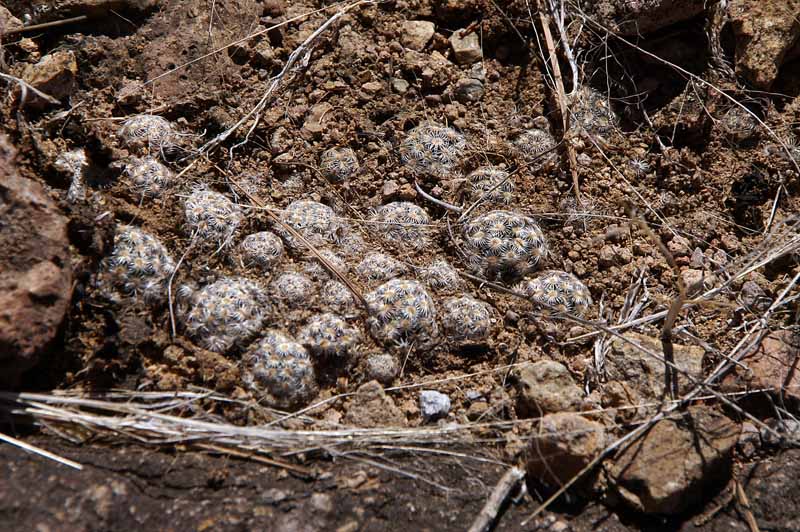 No flowers on this species in any of the locations we found, unlike saboe ssp saboe a few days earlier, but nice groups of M. haudeana.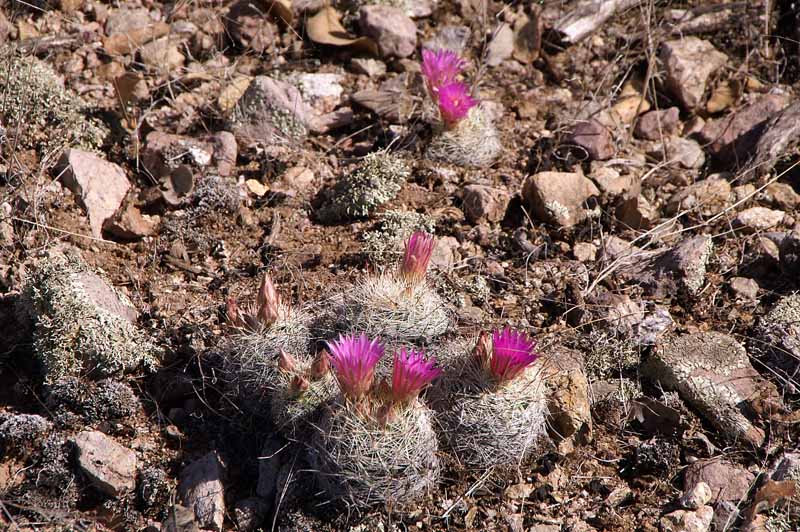 M. wilcoxii
And so over the mountains down to lower land, where we expected to find a different set of plants. But that is for another day.
M. wilcoxii