We left our hotel at 7:45 am heading north from the city of Durango on the MEX-45. At a hillside close to the reservoir called Presa Pena de Aguila, we found two Mammillarias, a form of M. gummifera (perhaps) and M. mercadensis. The plants had obviously flowered fairly recently, but we found none with flowers.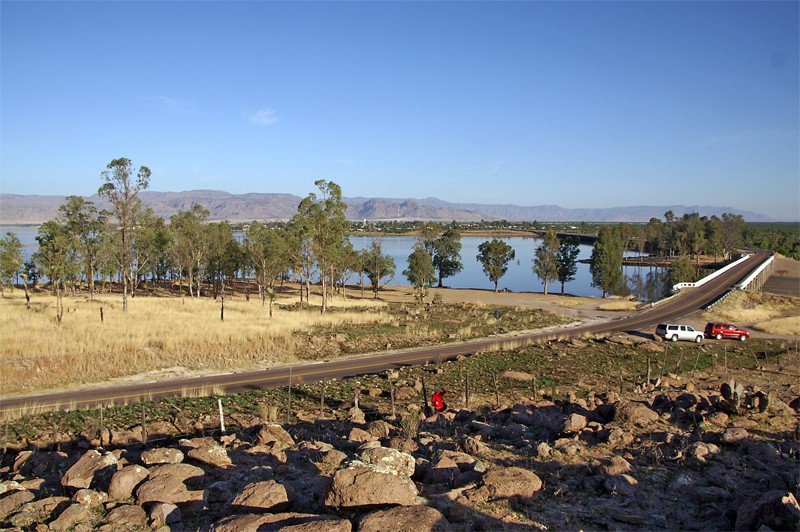 View of the reservoir
M. mercadensis
Close up of plant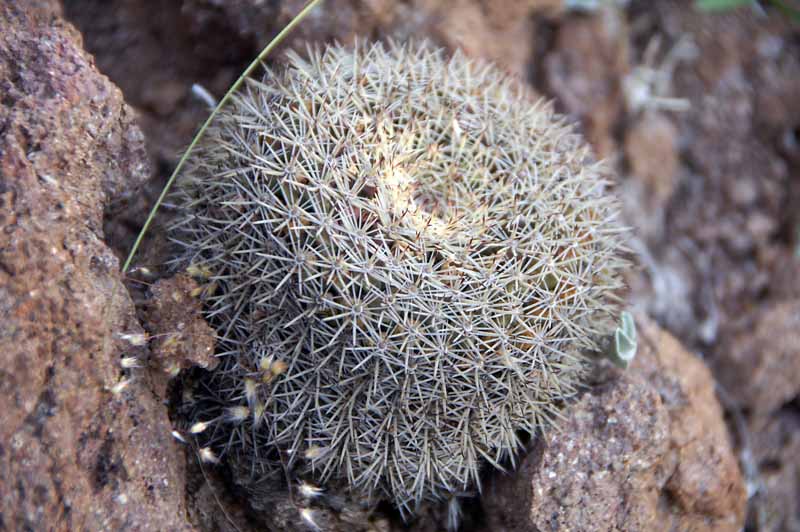 M. gummifera perhaps
We then made a couple of fruitless stops near the village of El Molino, looking for a Thelocactus. The next stop also proved fruitless for that plant, but there were superb specimens of M. gummifera (probably!).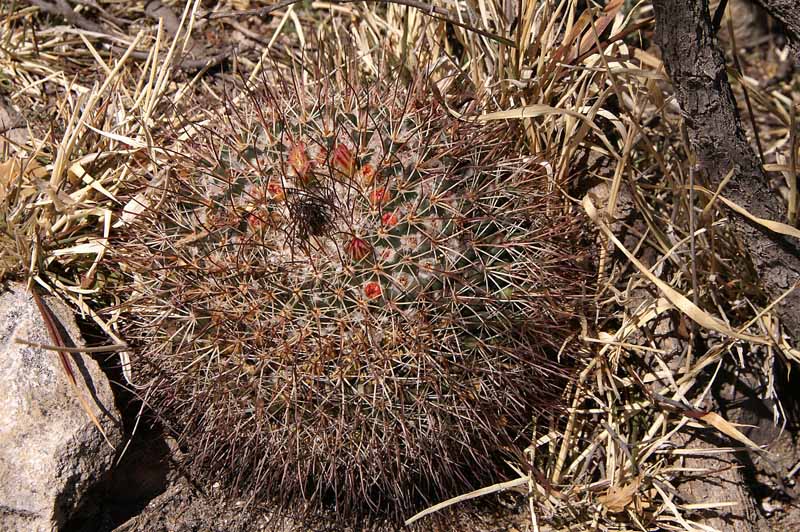 M. gummifera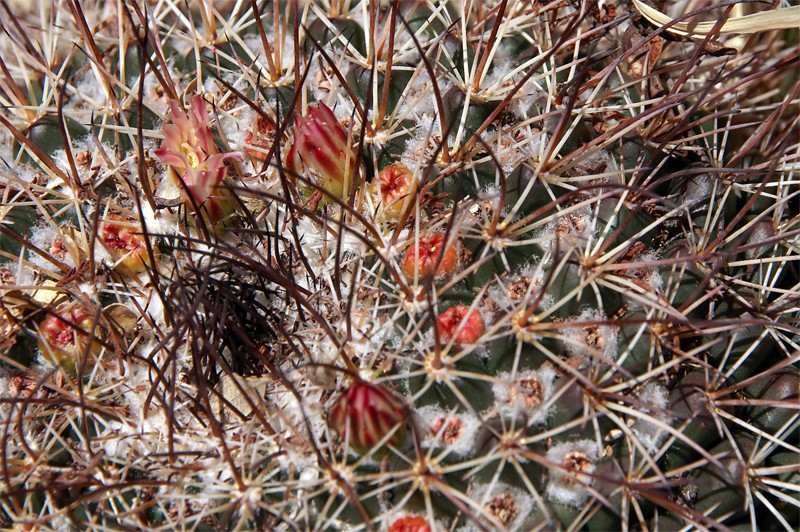 Close of this plant showing lovely spination.
Then it was on across the causeway road across the lake of Guatimape and on to Coneto Pass. This is a place that brings to my mind some of the early field numbered plants that I had from Mesa Garden, and it certainly was not a disappointment. Here is what we found: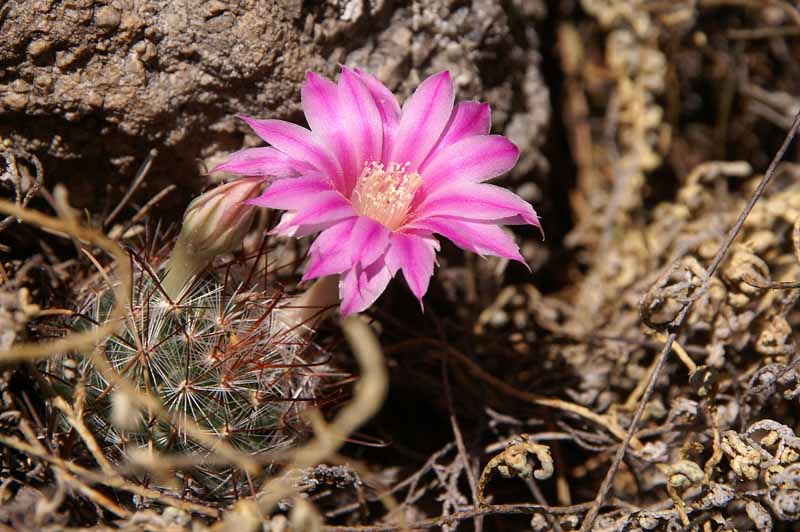 M. longiflora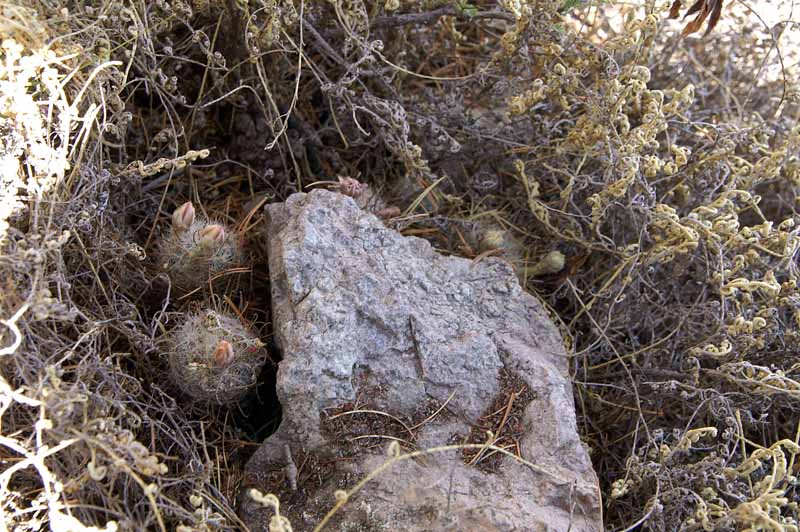 A group with flowers not yet ready to open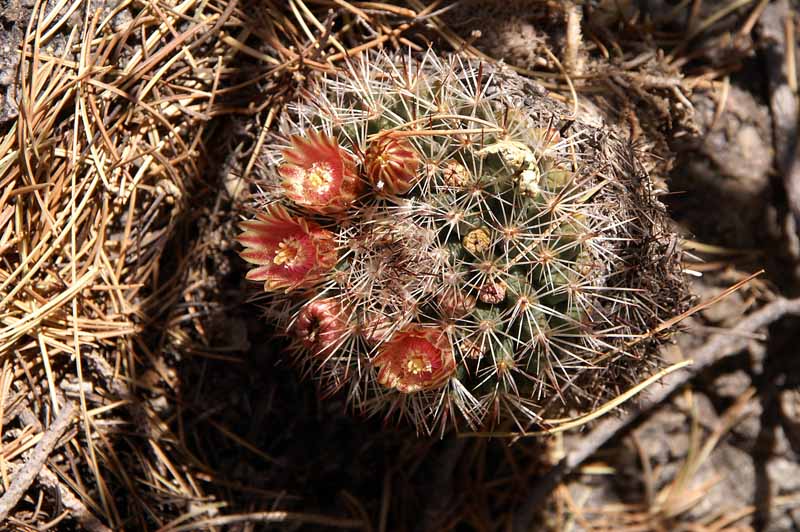 Another lovely M. gummifera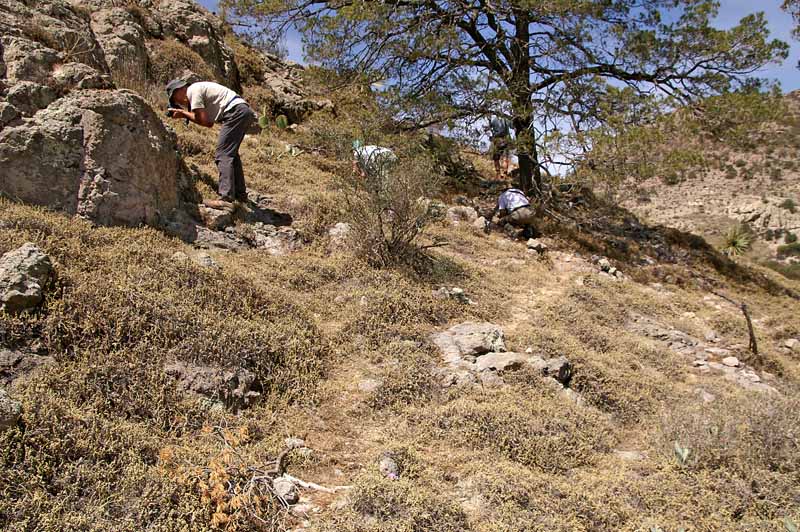 Typical site of M. gummifera and M. longiflora here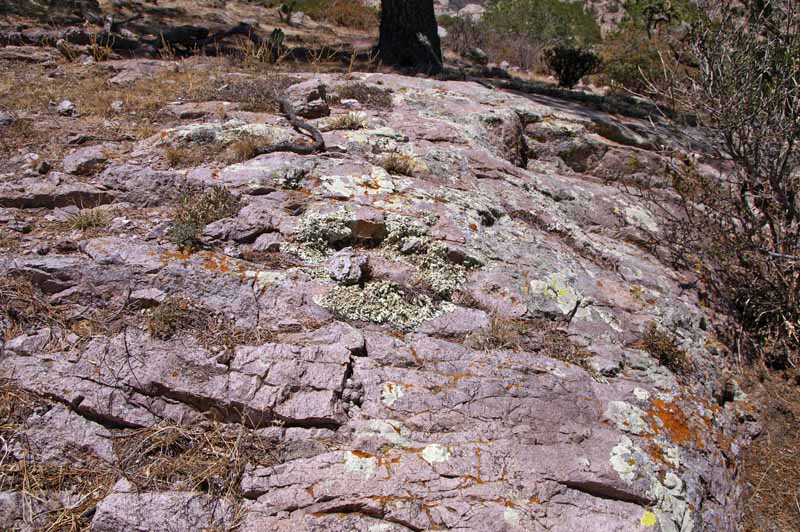 Then we came across large flat slabs of rock, cracked in places.....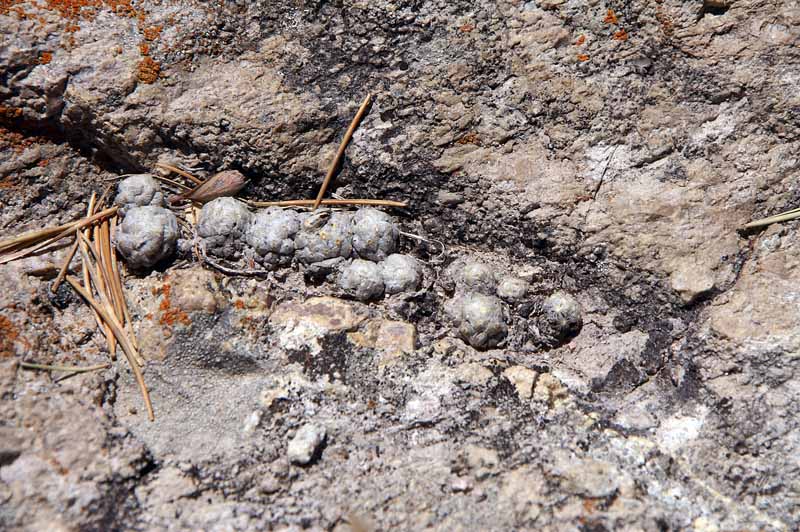 and in the cracks..M. theresae
M. theresae closer in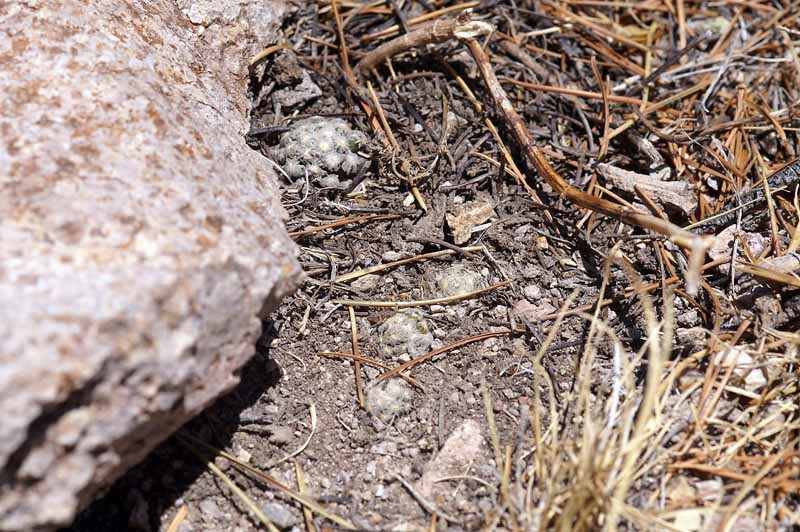 Another shot of a M. theresae
A view of the pass
We did spend a long time here, and the photos I've shown are only a few of those I took. M. longiflora was everywhere, their bright flowers visible from a good distance. But time was pressing on, and so reluctantly we left and headed across to the Mex-45 again towards Rodeo. But just before that town we took a right turn onto the Mex-34 towards Nazas and soon cross the Rio Nazas II bridge where we stopped and searched the hillside to the north of the road. Here we found Mammillaria guelzowiana everywhere, among Echinocerei, and Thelocacti.
M. guelzowiana
A nice group of M. guelzowiana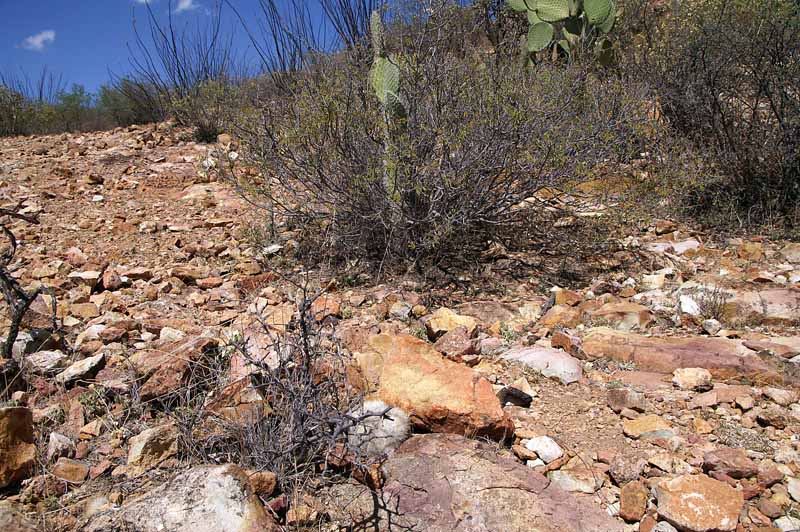 YOu can see a group of M. guelzowiana growing in the rocks in the foreground.
Again we had to leave this lovely spot and move on, this time a bit further along the Mex-34 and through a village called Las Animas. Here we stopped and explored a likely looking hillside.
The hill
M. stella-de-tacubaya
You need good eyes to spot the plant in this shot of the habitat
But here it is somewhat closer to the camera.
By this tme it was getting late in the afternoon, and we still had a distance to drive to our hotel in Gomez Palacio.