This post covers the Mammillarias that we found on day 4, 18th April 2010.
The morning started with a search for (amongst others) Mammillaria wohlschlageri, but this proved unsuccessful. We thought we had found it, but were a bit worried about the dark central spines on older plants, and then realised that what we were seeing were seedlings and older plants of Neolloydia conoidea.
However our second stop near the village of El Baluarte proved to be much more successful, as we found a number of plant sof Mammillaria sinistrohamata relatively easily on the hill between the village and the road.
The hillside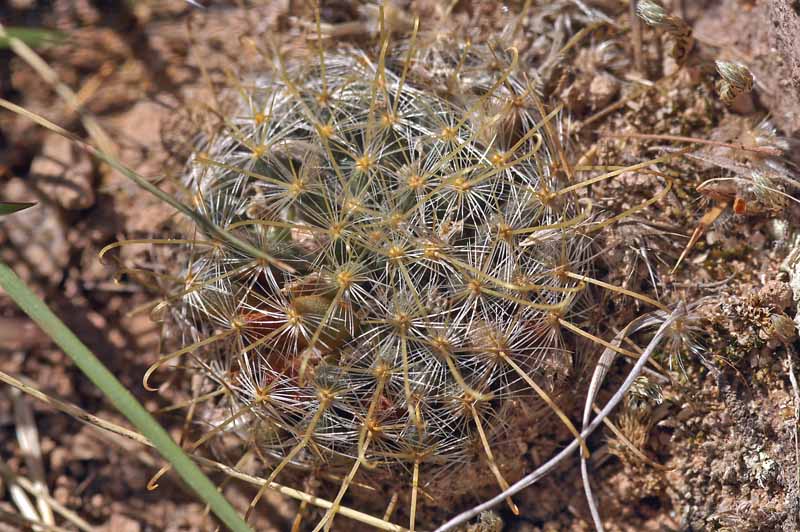 Mammillaria sinistrohamata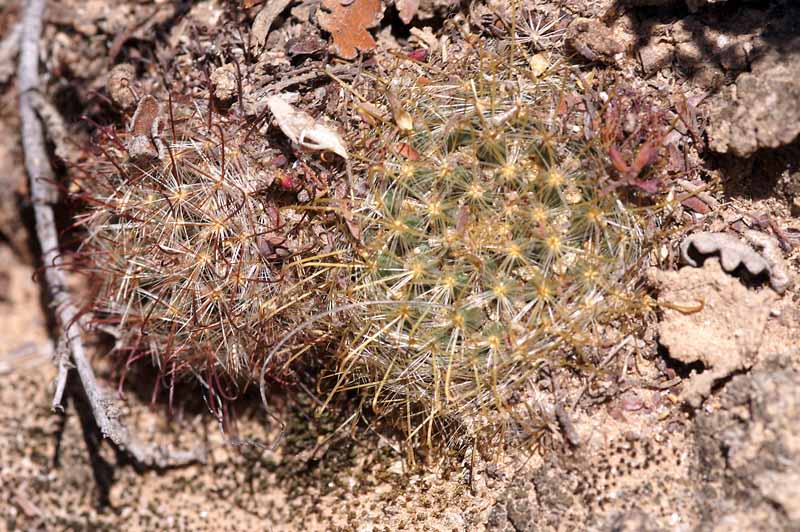 Mammillaria sinistrohamata in two colours!! or something else?
On another part of the hillside I came across this plant, either a double headed single plant or two plants just crammed up together. One look svery like M. sinistrohamata but the other is much darker spined. The description of sinistrohamata calls only and specifically for the central spines to be yellow. So what is it that I have here - two species? or an aberrant form?
Just after Sombrerete, we found no more of these plants, but did find yet more Mammillaria heyderi forms: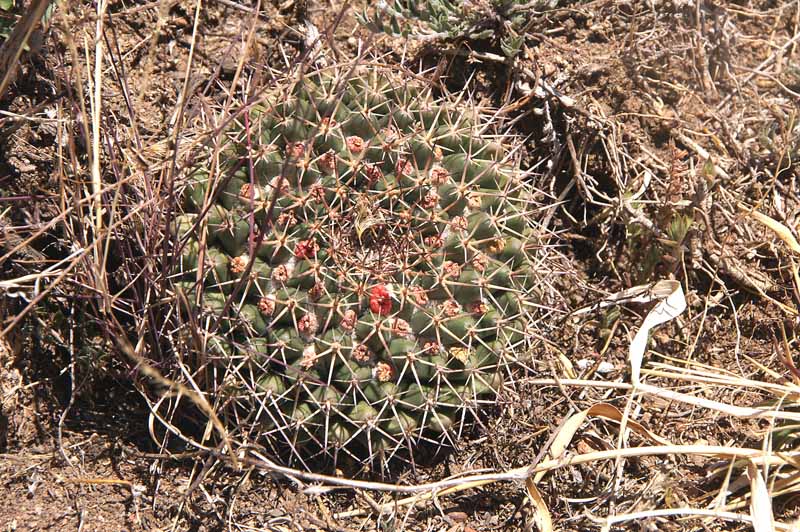 Our next stop was near San Francisco de los Organos, and we found a plant that we felt had an affinity with Mammillaria mercadensis: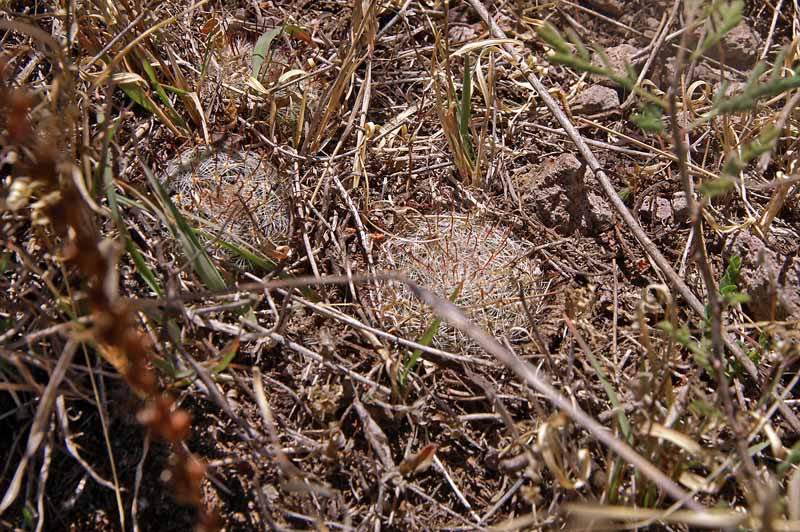 M. mercadensis aff.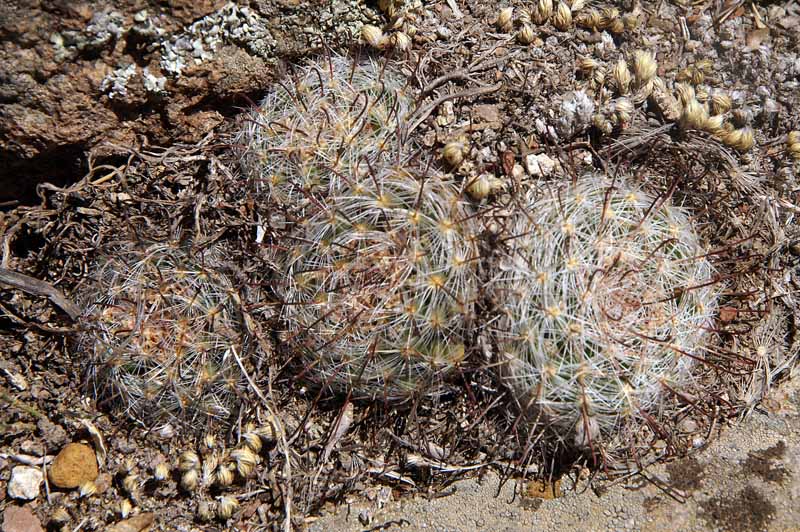 M. mercadensis aff.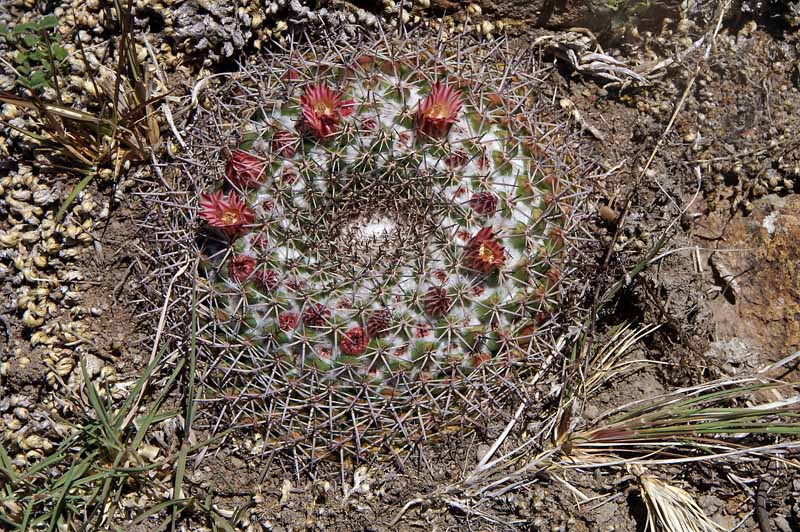 Yet another of the ubiquitous Mammillaria heyderi gummifera (probably!)
A few miles further on we stopped and explored a hillside and found a form of the Lasiacantha group.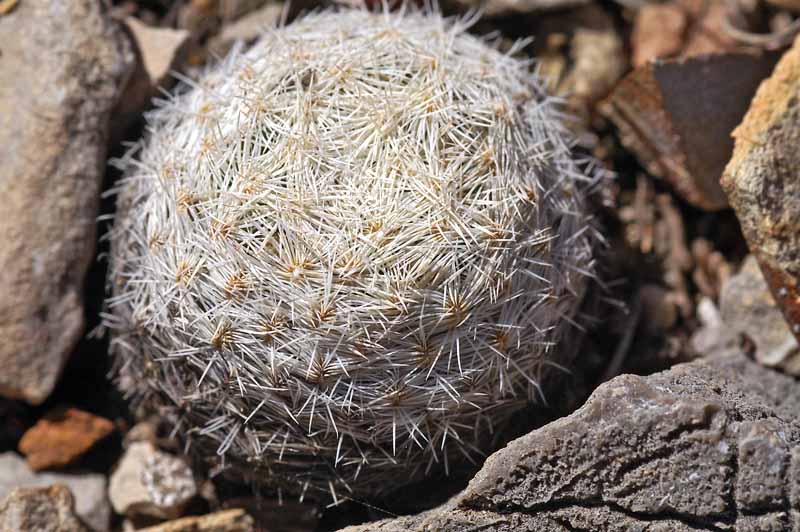 M. lasiacantha?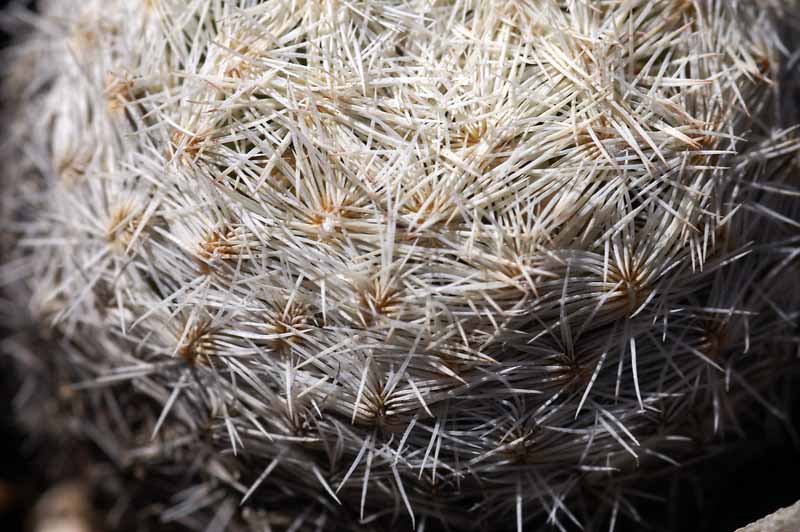 Close up of spines
Another plant from this hillside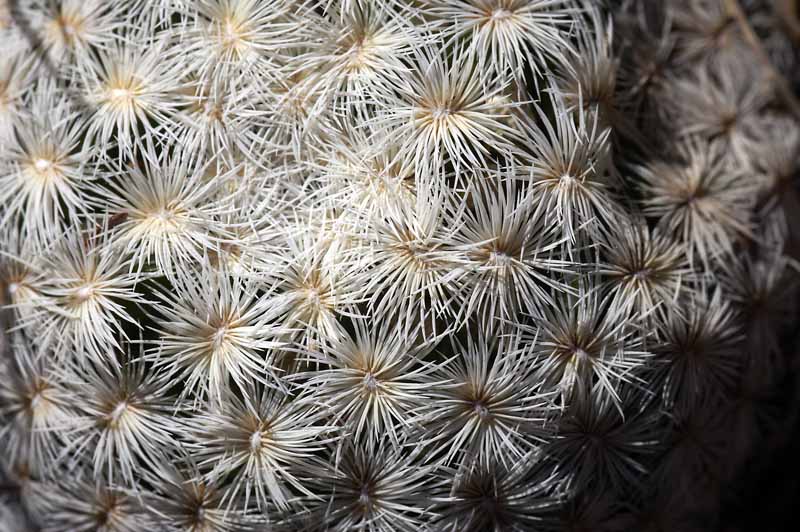 Clos eup of spines
The hillside where we found these plants.