Good morning dear cacti friends,
yesterday I show some friends the "snow-situation" in Köln.
The comments are in German

, I hope you do not mind. . .
It would took me such a lot of my small lifetime to translate all that. . .
Sorry, sorry, sorry. . .
But maybe you like the pictures. . .
And if not, I don´t mind if the ADMINISTRATION errase this post.
Here we go. . .
Nach den sommerlichen Reminiszenzen der letzten Beiträge mal etwas Aktuelles. . .
Blüten am 8.Dezember!
Aber vorab, Winter in Köln. . .
44349
44357

44369

44377

In anderen Teilen der Republik ist das ja nichts Besonderes, aber hier . . .
Selbst in der Nacht machen die Menschen Photos!
44384

Dabei entdeckt man so Einiges. . . Vergessen!!!
44389
Hoffe, er nimmt es nicht übel!
Am nächsten Morgen zeigt sich das ganze Ausmaß der "Schneekatastrophe"!

Das Büro eingeschneit . . .
44413
In der Bildmitte das Isolationsmaterial für die Gewächshäuser, ganz dumm gelaufen dieses Jahr. . .

44415

Im Gewächshaus herrscht jetzt eine "besondere" Atmosphäre, ganz anderes Licht. . . ( ich weis schon, dass kommt durch den Schnee auf´m Dach

)
44412
44420
Irgenwie, ich weis nicht wie, komme ich vom Hölzchen auf´s Stöckchen, Blüten und Knospen wollte ich zeigen!
Blüten & Knospen
44422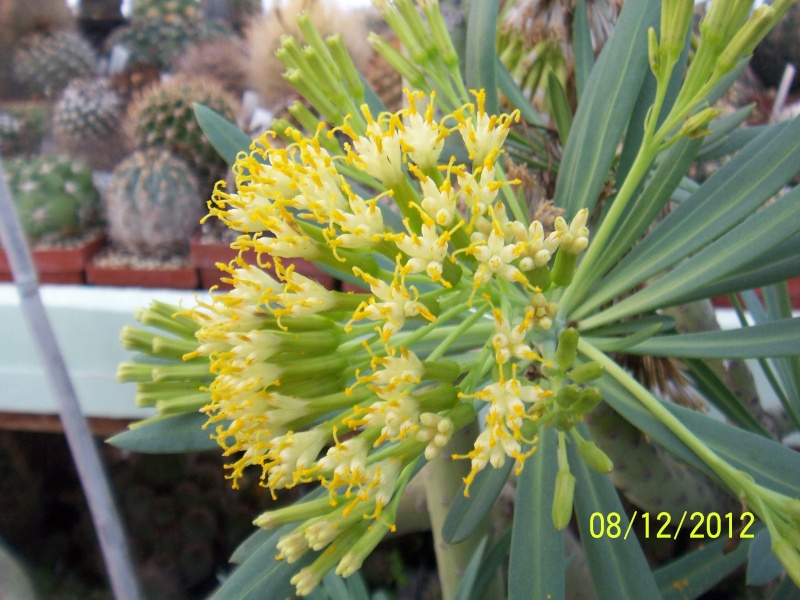 44428

44430
44433

44434

44436

44443

44450

44459
Macht sich gut, glaube, da kommen auch Knospen
44440
Zum Abschluß schweife ich noch einmal ein wenig ab, drei Schafe im Schnee
44444

Dornen
44460

und "Frau Klein" sitzt im Lager auf ihrem Hocker, den Schal kurzfristig abgelegt. . .
wahrscheinlich völlig verschwitzt von der "Mäusejagd" (kennt jemand den Film, wunderbar, eine Empfehlung!!!)
44340

Best regards
K.W.